Friday, January 3rd, 2020
We all have enjoyed and recognized the features of Club Log as a valuable resource.
For several years the SDXA Club Log Administrator has been Chuck Williams (KI7DG). Chuck has done a fantastic job of helping SDXA members become active on Club Log and provided monthly reports on our progress for club meetings. Chuck is also the author of a great article on the SDXA Website at this
ClubLog 101 LINK that I would encourage everyone to read.
Chuck has felt now was time to pass the barton on the leadership of ClubLog. He will continue to serve as a second administrator, riding along as assistant to the new administrator.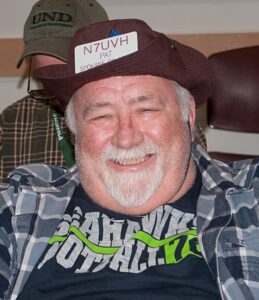 Murf (N7UVH)
President Gary (AD7XG) has appointed Patrick Murphy "Murf" N7UVH as the new SDXA Club Log Administrator. Murf is a very active DXer and will do a great job leading the use of Club Log for the SDXA.