The SDXA monthly meetings are held at various libraries in Spokane County. Some are in the Cities of Spokane Valley and Airway Heights. The meeting sites vary month to month to give our members, who live far from one library, to be closer to the next meeting's site. Sometimes we are preempted by Library staff and cannot have a regular meeting at a designated site so we have other sites from which to choose. Our meetings are usually at 7:00pm on the first Thursday of the month except for a Summer Picnic and December Awards Banquet.
LOCATIONS:
North Spokane Library
44 E. Hawthorne Road
Spokane, WA 99218
phone: 509 893-8350
A Spokane County library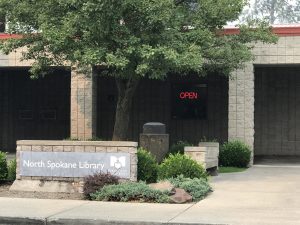 NORTH SPOKANE LIBRARY
To get to the site, from I-90, go north on Division/Ruby (US-395 & US-2) until the two highways split (just over 6 miles). Stay left on Division (US-395, left at the "Y" split) to the second traffic light (first Country Homes, then Hawthorne) and turn right (east) onto Hawthorne. The library is one block east of Division; the entrance is on the south side of the building.
LIBRARY LINK
+++++++++++++++++++++++++++++++++++++++++
Spokane Valley Library
12004 E. Main Avenue
Spokane Valley, WA 99206 (behind Sprague Avenue Chase Bank)
phone: 509 893-8400
A Spokane County library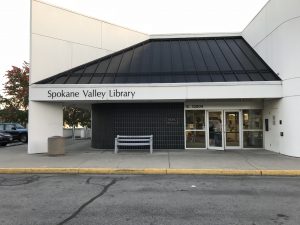 SPOKANE VALLEY LIBRARY
LIBRARY LINK
+++++++++++++++++++++++++++++++++++++++++
Argonne Library
4322 N. Argonne Road
Spokane, WA 99212
phone: 509 893-8260
A Spokane County library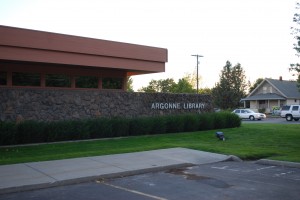 ARGONNE LIBRARY
LIBRARY LINK
++++++++++++++++++++++++++++++++++++++++
Otis Orchards Library
22324 E. Wellesley Avenue
Otis Orchards, WA 99027 (just east of Harvard and Wellesley)
Phone: 509 893‐8390
A Spokane County library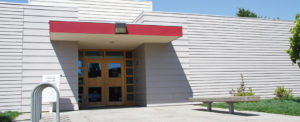 OTIS ORCHARDS LIBRARY
LIBRARY LINK
+++++++++++++++++++++++++++++++++++++++
Airway Heights library
1213 S Lundstron St
Airway Heights, WA 99001
phone: 509 893-8250
A Spokane County Library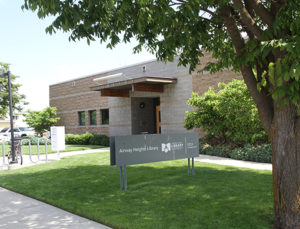 AIRWAY HEIGHTS LIBRARY
LIBRARY LINK