Friday, December 21st, 2018
NEW ARRL NW DIRECTOR
AND VICE DIRECTOR ELECTED

new NW Director W7VO Mike Ritz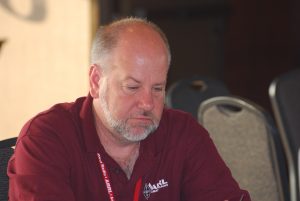 new NW Vice Director KB7HDX Mark Tharp
Here are the votes:
Northwestern Division Director
Mike Ritz, W7VO 1,589
Bonnie Altus, AB7ZQ 1,308
Horace Hamby, N7DRW 495
Mr. Ritz was declared elected.
Northwestern Division Vice Director
Mark Tharp, KB7HDX 1,368
Daniel Stevens, KL7WM 1,228
Delvin Bunton, NS7U 767
Mr. Tharp was declared elected.
Hopefully we can have them visit us in 2019.