NEXT SDXA MEETING
December 1, 2022
December Awards Program on ZOOM
Always a great time to celebrate many DX and Contest Achievements and enjoy connecting with friends.
Highlights from the November 3, 2022 meeting
"Station Grounding" with Grant Saviers KZ1W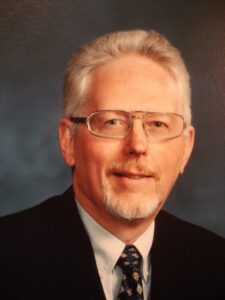 Every ham needs to give serious consideration to properly grounding their station (Antennas, tower and hams shack). Grant brings great insights and help to all who are wanting to do it right.
Grant built a great contest station in western Washington.
Highlights from the October 6, 2022 meeting
Insights from the Idaho Renegades
with Bob K7TM, Jim N7ESU & Pat N7UVH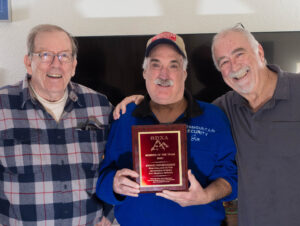 Using Keypad (Bob)
How you use it?
How you program switches?
Hints on setting a keypad system up?
Antenna matches (Bob)
How to match an antenna at the antenna?
Building antenna matching devices?
Owning a repeater (Jim)
What is involved?
Your repeaters history?
What repeater owners wished people know about using their repeater?
Setting Up Spot Alarms in VE7CC (Murph)
Highlights from the September 1, 2022 meeting
Activating entities in the U. S. Fish & Wildlife Service (USFWS) Pacific Remote Islands Marine National Monument (PRIMNM)
By Don Greenbaum N1DG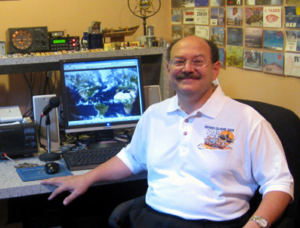 Don was a Team member on these Dxpeditions:  A52A, K4M, KH1/KH7Z, C82DX, VP8ORK, AL7EL/KH9. QSL Manager: A61AD, A61AO, A61X, A66A, A61AQ
2006 inductee into the CQ Magazine DX Hall of Fame. 10 Band DXCC  Challenge Total:  3145. Member: NCDXF, CWops, ARRL, DDXA, YCCC. Treasurer: NCDXF. Founding member of the CW Operators Club (Member Nr. 2)
Highlights from the July 7, 2022 meeting
PNW DX Convention Preparation with Randy K7TQ & Mel N7GCO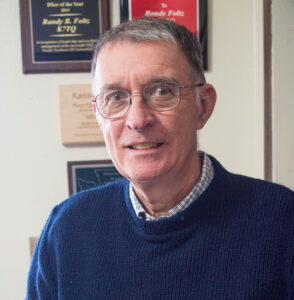 The Spokane DX Association will be hosting the PNW DX Convention from August 5-7. This meeting will be used to prepare for the convention and training for various roles.
DX Spotting Tool by Mel N7GCO
We will look at a way to use multiple DX Spotting tools to increase your country count.
Mel shared how and why to use multiple spotting programs and focus on two that are free: HamAlert and DX Summit.
 

Highlights from June 2, 2022 meeting on Receive Antennas
by Mark Bauman KB7GF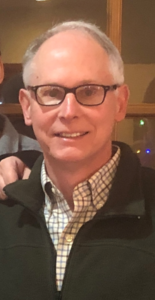 Mark Bauman, KB7GF, is a licensed professional electrical engineer. He is the designer of the Shared Apex Loop now sold by Array Solutions. He lives in College Place, Washington.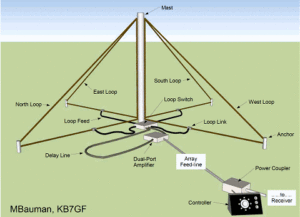 Highlights from the May 5, 2022 Meeting
Four Antenna Related Products/Recommendations
by Mel Ming N7GCO & Del Morissette WA7AQH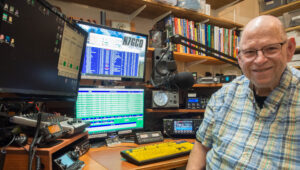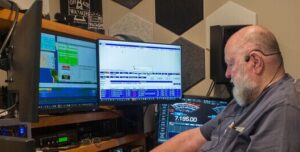 1. New Utility Box at tower with Lightning Arrestors
2. Mastrant Support & Guy Line Ropes
3. Paradian Radio Dual Antenna Disconnect
4. EA7TX RemoteBox
Plus Around the Room
Highlights from the April 7, 2022 meeting
"Rebuilding Your Ham Shack after a Fire" 
with Dave Ellison W7UUU

Dave, W7UUU, who lost his amateur radio shack in a fire and built a new one based on terrific principles for all hams. Dave is a former president of the Tacoma Radio Club. He gives some excellent ham shack design suggestions. Be sure and check out his QRZ page.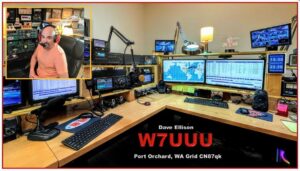 Highlights from the March 3, 2022 meeting
"Planning Your First DXpedition"
with Al Rovner K7AR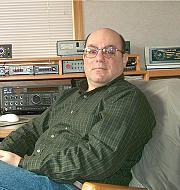 Al has taken a number of basic DXpeditions from a hotel or vacation rental. He describes this in the February 2022 QST (Pages 65-67). All will share a much-expanded version of this and give many practical pointers.
Al has gone on many DXpeditions since 1987 and has operated from locations in the Caribbean, Central America, Europe, The Middle East and the Pacific. He has 353 confirmed DXCC entities.

Highlights from the February 3, 2022 meeting
Everything You Need to Know About USB and Serial Interfaces
With Bob Wilson N6TV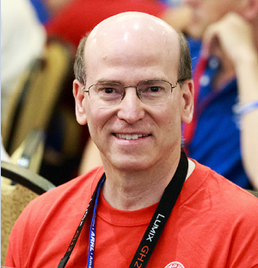 Our ham shacks are becoming very interconnected. Almost all ham gear has either and serial port, USB port (s) or Network port. Bob is a nationally recognized expert on how best to connect things in our radio rooms.

Highlights from the January 6, 2022 program with John Miller K6MM "Hot DX from Baker Island"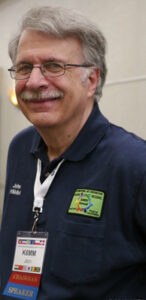 A rare opportunity to operate from this uninhabited National Wildlife Refuge on the Equator and to commemorate the 81st anniversary of Amelia Earhart's disappearance on July 2, 1937. I was an operator and also the webmaster for this DXpedition.  http://www.baker2018.net/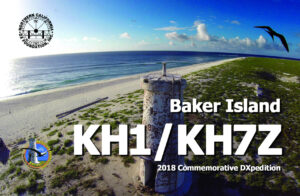 Highlights from the December 2, 2021 Annual SDXA Awards Program
With Rob Fanfant N7QT
We are pleased to announce that Rob Fanfant N7QT  will be presenting his Alaska IOTA presentation at the December Annual Awards Program.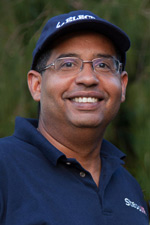 Highlights from the November  4, 2021 meeting
Chuck Williams (KI7DG) "Paper Chasing: Strategies for Success"
Meeting Handout
Here is the link to  download the resource list provided by Chuck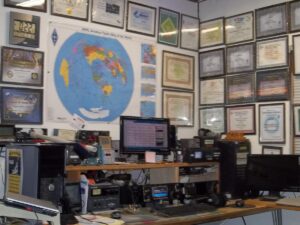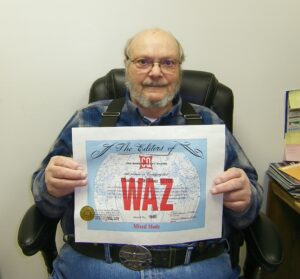 Chuck is the ultimate expert on paper chasing. Literally, every wall in his shack is covered with plaques and certificated. Learn about the fun of chasing and getting awards. Chuck is the master at this.
Highllights from our October 7, 2021 SDXA Meeting
Janet Lowrey (WX7P)  "Building an antenna farm"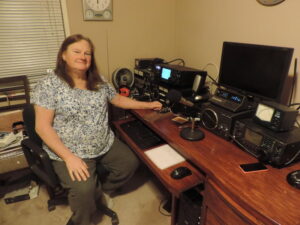 Janet has been building a significant antenna farm in Benton City.
Janet will be sharing lessons learned in putting it all together:
Things that went right and things that didn't (In other words the good, the bad and the ugly.
Recommendations to others thinking about building an antenna farm.
Surprises along the way

Highlights from the June 3, 2021 Meeting
CW and RTTY Skimmer and the Reverse Beacon Network with Bob Wilson N6TV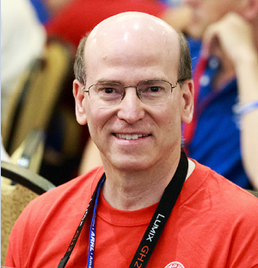 I great way to find where propagation is open is to use the Reverse Beacon Network. It is also a great way to test your antennas.
N6TV, aka "TV Bob", is an active CW contester and Win-Test supporter.  Bob is a regular professor at Contest University in Dayton. Licensed for 48 years, Bob competed at the World Radiosport Team Championship (WRTC) in San Francisco (1996), Slovenia (2000), and Moscow (2010).  He finished first in the 2013 and 2019 ARRL November CW Sweepstakes CW, operating from W7RN.  In 2017, he was inducted into the CQ Contest Hall of Fame.
He was a member of K2KW's original "Team Vertical" group (6Y4A, 4M7X), and has been part of the multi-op teams at HC8N and K3LR.  Bob worked as a software engineer at IBM for 36 years, and is a volunteer Field Tester for the Elecraft K4 transceiver.

Highlights of May 6, 2021
The DXCC Program: The DXer's Quest with Norm Fusaro W3IZ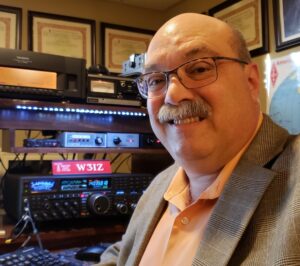 DXCC is Amateur Radio's premier award that hams can earn by confirming on the air contacts with 100 countries. You can begin with the basic DXCC award and work your way up to the DXCC Honor Roll.
Norm Fusaro, W3IZ is the ARRL Director of Operations and overseas the DXCC program.

April 1, 2021 at 7:00 PM
Highlights of March 4, 2021 with
"An Evening with Chris Hurlbut (KL9A)"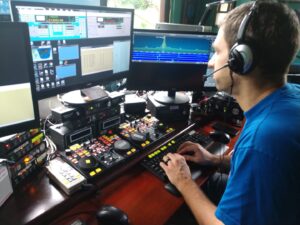 Chris won first place in the World Radiosport Team Championship with Dan Craig, N6MJ in 2014. Chris and Dan placed third in the 2018 Championship in Germany. They will be competing in the July 2022 Championship in Italy.
(NOTE: The World Radiosport Team Championship is the Olympics of radio contesting.)
Winning the "2020 CQ WW CW Contest" (Chris set a world record with 15,864,808 Points and 11,818 QSO's – Operating as TI7W. That works out to be 329 QSO's per hour for the full 48 hours)·         How did you prepare for the contest?·         Where did you operate from?
What techniques did you use?
Strategy and tips
2022 Radiosport World Championship in Italy
How do you qualify for the 2022 Radiosport World Championship in Italy?
How are teams selected?
What are the equipment specifications and options?
Current antennas setup in an HOA
Current antenna setup
Lessons I have learned about HOA antennas.
Chris lives in Bozeman, Montana now and is a former member of the SDXA. He is also part of our user group. He is also an incredible BBQer and weight lifter.

Highlights of March 4, 2021 with Doug Grant (K1DG)
"Optimizing Your Station for Contest Operations"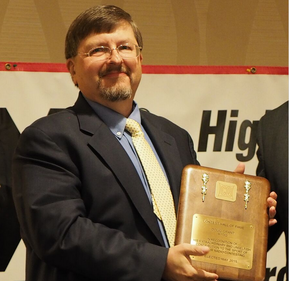 Doug is author of the excellent book "Amateur Radio Contesting for Beginners." He was Chairman of the highly successful 2014 World Radiosport Team Championship. Doug is a regular speaker at Contest University.
Highlights of the February Meeting:
Eliminating RFI in your Ham Shack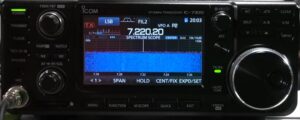 Mel N7GCO led a program focusing on how to eliminate RFI in your ham shack.
Discovering and eliminating noise coming from your home
Discovering and eliminating power line noise.
This is a down to earth approach which every one of can do. It will included real-world steps you can take to eliminate noise.

Highlights of the January 7, 2021 SDXA Meeting
Geoff Howard (W0CG/PJ2DX) shared about replacing the 100′ tower at PJ2T
Geoff shared the incredible process of replacing the 18 year old 100′ tower. All the things that must be done to protect it from the sea salt. Also about the many people who helped make it happen.
Geoff Howard (W0CG/PJ2DX) was inducted into the CQ Contest Hall of Fame 2020 at Contest University. This is one of the highest awards any contester can receive. Those in the CQ Contest Hall of Fame are the giants of Amateur Radio.

Highlights of the 
December 3, 2020 SDXA Meeting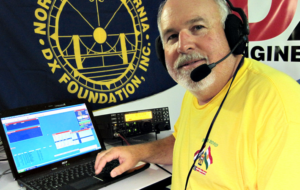 Speaker: Paul Ewing N6PSE, President of The Intrepid DX Group, shared about some of the Intrepid DX Group DXpeditions have included:
YI9PSE — Iraq
3D2R — Rotuma
ST0R – South Sudan
3D2C — Conway Reef
VP8SGI — South Georgia and VP8STI South Sandwich
VP8 –- South Orkney Island

Highlights of the November 5, 2020 Meeting
Election Results
All current officers were re-elected
Jim Barber (N7CXI) – "Modern HF Amplifiers & SDR Designs"
Jim is designing his own Amp and uses SDR extensively
Jim has over 30 years' experience in the design and implementation of firmware and software-based products for audio, RF and other industries. He holds US patents in audio DSP and robotics, and currently serves as Senior Software Engineer for F5 Networks in Liberty Lake WA.

Highlights of October 1st meeting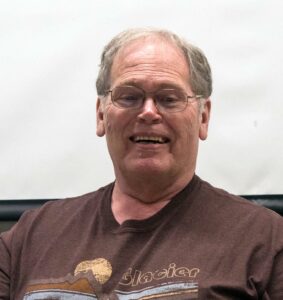 John Gager (K7KB) — "Everything You Wanted to Know About Ham Radio Deluxe But Were Afraid to Ask"
John will lead us on a deep dive into the features and options of HRD.

Highlights of September 3rd meeting
Rob Fanfant (N7QT)  — So Orkney Island (VP8) DXpedition (President of WWDXC)

Rob shared an outstanding program on the South Orkney DXpedition. DXpedition was from Feb. 21, 2020 through March 5, 2020.  South Orkney Island is currently #16 most wanted on Clublog.  The previous Dxpedition was in 2011.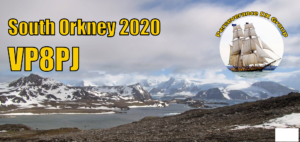 Highlights of August 6, 2020 Meeting
Grant Saviers (KZ1W) — DXpedition to Temotu Province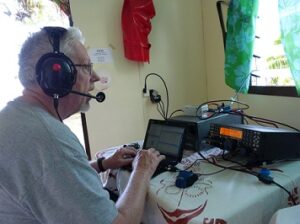 Grant KZ1W and Rob N7QT activated H40 on Pigeon Island, next to Lomlom Island in the Santa Cruz Island chain. Grant will provide us with a travelogue on his and Rob's DXpedition to rainy Temotu Province this past November (H40TT).
The operation was 10 through 160m CW/SSB/FT8/RTTY. 
They were issued two calls H40TT (Rob) & H40KT (Grant), and have been authorized to operate as H40TT for both stations.

Highlights of the July 2, 2020 SDXA meeting
Topic: Antenna Analyzer Review and training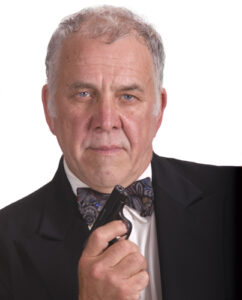 Speaker: Jeff Banke (NZ2S) Don't you love the James Bond look?
A look at these analyzers and software and how to use them.
    RigExpert AA-600
    RigExpert AA-55
    AntScope 2
    NanoVNA
    NanoVna Saver
    MFJ269Pro-c
There will also be a short presentation on "Keeping a Station Binder" by  Mel Ming (N7GCO)

Highlights of June 4, 2020 SDXA MEETING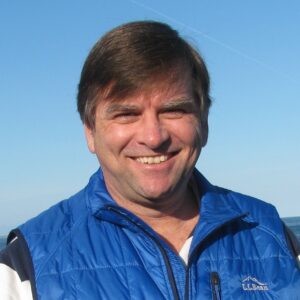 Randy Thompson (K5ZD) –  How to be a better single operator
Randy Thompson, K5ZD, has been licensed and active in contesting since 1973 at age 13. He is an accomplished contester, having multiple single-operator wins in the ARRL Sweepstakes, CQ World Wide DX Contest, and the CQ WPX Contest, among others.
Randy is a past editor of the "National Contest Journal" (a post he has held three separate times) and a co-founder of the eHam.net website. He was the Director of the CQ WPX Contest 2008-2013 and the Director of the CQ World Wide DX Contest 2013-2016.
Randy is a member of the CQ Magazine Contest Hall of Fame. He has competed in five World Radiosport Team Championships and is a member of the organizing committee for WRTC2014. When not in front of a radio, Randy is in the office of CTO for a large computer company.
He is obviously a world-class single-operator contester.

Highlights of May 7, 2020 SDXA Meeting
Speaker: Carl Luetzelschwab (K9LA)
Topic: Propagation for DX
Carl has contributed many articles to the various Amateur Radio publications on propagation. He is a frequent speaker on this topic at Dayton and Visalia.
He and his wife Vicky AE9YL like to travel, and have operated from Syria (YK9A in 2001), Market Reef (OJ0 in 2002) and the Cayman Islands (many trips over the years). Carl is a retired RF design engineer.

Highlights of April 2, 2020 SDXA Meeting
This was our first meeting entirely on Zoom as a result of the CoVid-19 Pandemic. We had 32 people participate in the meeting
Our guest speakers was Al Rovner (K7AR) on his fall 2019 Micronesia DXpedition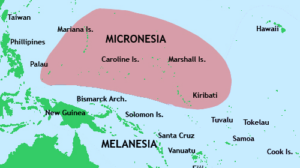 Al shared about his equipment, the locations and results. He also gave insights into how to do a personal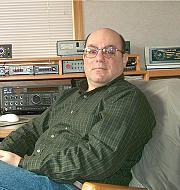 DXpedition.
Al is a veteran of many contest trips to the Caribbean, Europe, the Pacific and Asia.
He holds Top Of The Honor Roll – 1 (North Korea).
Highlights of the March 5, 2020 SDXA Meeting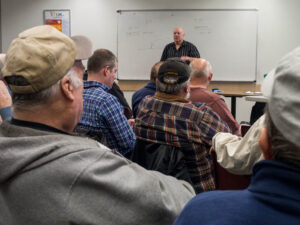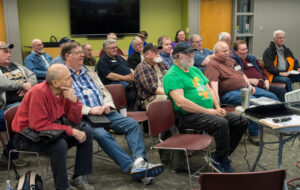 Bob Zavrel (W7SX) – Low band antennas
Bob shared about 4 low band receive antennas: K9AY, Beverages, Double Delta Loop, and a modernized four square.
Bob is the author of the ARRL book "Antenna Physics: An Introduction." He is a noted antenna designer and accomplished the DXCC Honor Roll with only tree-supported wire antennas.
Bob is the SDXA Technical adviser. Bob is building a new antenna farm north of Spokane.

Highlights of the February 6, 2020 SDXA Meeting
3830 Contest Reports — Pat (Murf) Murphy (N7UVH) — The best way to report contest scores.
Spotting Programs
Bob Hallock (K7TM) — w6rk county hunting/parks on the air/QSO party spots
Gary Swartout (K7GS) — CC User
Chuck Williams (KI7DG) — DX Summit

Highlights of the January 2, 2020 SDXA Meeting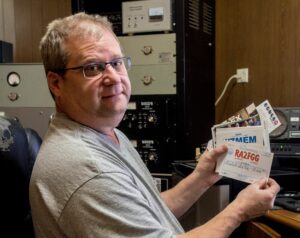 "6 Meter DXing"
Mark McMillan (W7MEM) 
Mark has 11 band DXCC, with over 163 countries on 160 meters and over 107 countries on 6 meters. I am excited to learn from Mark on DXing on 6 meters. Learn how to reach more DX on 6 meters. 
Station Feature: Mark McMillan (W7MEM)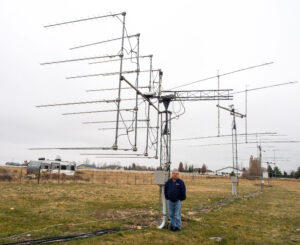 Highlights of the November 7, 2019 SDXA Meeting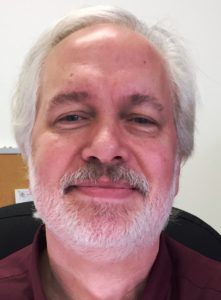 Speaker: Bart Jahnke, (W9JJ)  
ARRL Radiosport and Field Services Manager
By Skype
TOPIC: "Maximizing LoTW"
Using LoTW effectively
How to verify what countries, modes, and bands you have worked? And Not worked?
How to check your status for various awards?
How to apply for the various awards?
How to quickly see your LoTW progress?
And other hints for using LoTW?
Photos by Jeff Banks
Elections: All SDXA Officers were re-elected

Highlights of the October 3, 2019 SDXA Meeting
Speaker: Bob Hallock, K7TM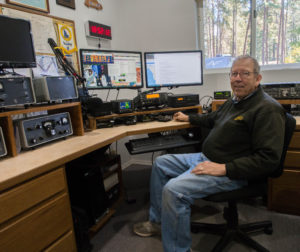 Bob shared a number of excellent Hints and Tips
DXpedition Card. Bob developed a card for keeping track of DXpeditions. This is a fabulous tool for keeping on top of all needed DXpeditions and new countries.
Spotting Networks. Bob demonstrated using four Spotting networks very effectively.
Bob shared about his experiences at Quartzite.
Mobile setup and Activating Counties. Bob has activated every county in Idaho, Washington and Montana, plus many in Wyoming, Utah and California. He shared his outstanding mobile setup.
Station overview. You will get a chance to look over Bob's station and antenna farm. He uses wire antennas very effectively.

Highlights of the September 5, 2019 meeting
Our speaker was Mike Ritz (W7VO), the NW ARRL Director.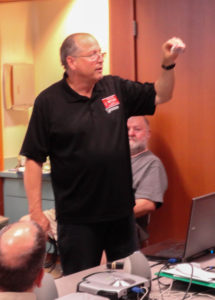 Mike presented two mini seminars:
1. "Behind the Curtain: Inside the ARRL Boardroom" — Mike showed what actually happens during an ARRL Board meeting, how it's organized, and the special role that Vice Directors play in the process.
2. "Using An SDR To Identify Noise In The Shack" — Mike demonstrated how to use one of the cheap SDR's to identify specific noise in your shack and area.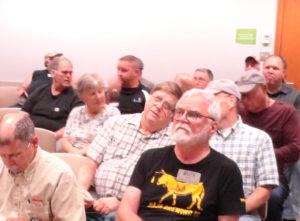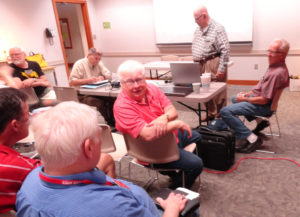 2019 SDXA SUMMER PICNIC Photos
Photos by Bob Hallock

HIGHLIGHTS OF THE JULY 11, 2019 PROGRAM
Rob Fanfant (N7QT) Rob is very active in DXpeditions and is president of the Western Washington DX Club
"Ducie Island 2018 DXpedition VP6D"
Ducie Island, a rarely visited island atoll, has been part of the Pitcairn Islands since 1902, there are no permanent inhabitants.
Ducie became a DXCC country on November 2001. It was great to hear all about this very successful DXpedition and one of the first to aggressively use FT8. This DXpedition was awarded the Best DXpedition of the year award at Friedrichshafen.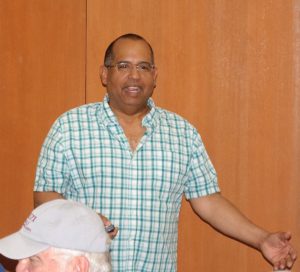 Rob Fanfant N7QT (Jeff Banke Photo)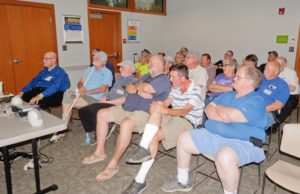 Crowd attending (Jeff Banke Photo)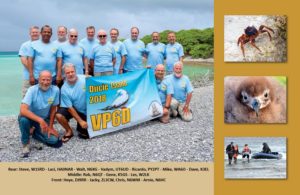 Ducie Island Team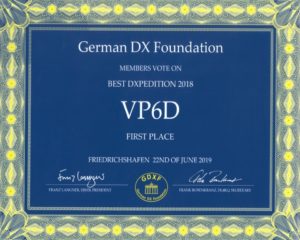 DXpedition of the Year Award

HIGHLIGHTS OF THE JUNE 6, 2019 PROGRAM
Brian Moran (N9ADG) Editor of the ARRL Contest Journal, did an outstanding presentation on "ARRL Sweepstakes from the Pacific Northwest"
He is part of Team K7IR which has been competing in the Sweepstakes Multi-operator category for a number of years, and has earned the top spot a few times. Brian shared about the appeal of this contest, some of the things they've learned positively and negatively, and some techniques that apply. His winsome presentation made everyone want to be part of such a fun team. Brian clearly demonstrated how you can be competitive and still have fun at the same time. He also shared several needed technics if you are going to operate as a multi-station.
Per Mel VP N7GCO, "We are very privileged to have Brian speak at our club. He is a wonderful ham who has mentored many DXers. He designed the receive antennas used on the Ducie DXpedition. He is honestly one of the most effective hams I have ever known."
———————————————————————————————————

LIBRARY MEETING LOCATIONS:
Regular monthly meetings are usually alternated between Spokane County Libraries, and are always at 7:00PM the first Thursday of the month.
++++++++++++++++++++++++++++++++++++++++++
North Spokane Library
44 E. Hawthorne Road
Spokane, WA 99218
phone: 893-8350
A Spokane County library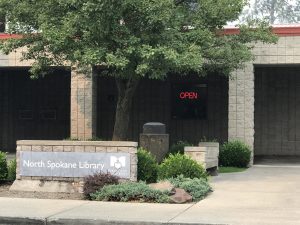 NORTH SPOKANE LIBRARY
To get to the site, from I-90, go north on Division/Ruby (US-395 & US-2) until the two highways split (just over 6 miles). Stay left on Division (US-395, left at the "Y" split) to the second traffic light (first Country Homes, then Hawthorne) and turn right (east) onto Hawthorne. The library is one block east of Division; the entrance is on the south side of the building.
LIBRARY LINK
+++++++++++++++++++++++++++++++++++++++++
Spokane Valley Library
12004 E. Main Avenue
Spokane Valley, WA 99206 (behind Sprague Avenue Chase Bank)
phone: 893-8400
A Spokane County library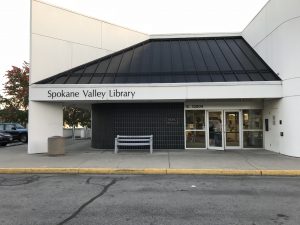 SPOKANE VALLEY LIBRARY
LIBRARY LINK
+++++++++++++++++++++++++++++++++++++++++
Argonne Library
4322 N. Argonne Road
Spokane, WA 99212
phone: 893-8260
a Spokane County library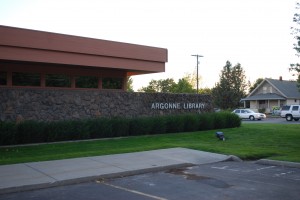 ARGONNE LIBRARY
LIBRARY LINK
++++++++++++++++++++++++++++++++++++++++
Otis Orchards Library
22324 E. Wellesley Avenue
Otis Orchards, WA 99027 (just east of Harvard and Wellesley)
Phone: 893‐8390
A Spokane County library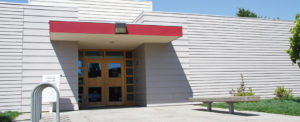 OTIS ORCHARDS LIBRARY
LIBRARY LINK
+++++++++++++++++++++++++++++++++++++++
Airway Heights library
1213 S Lundstron St
Airway Heights, WA 99001
phone: 509.893.8250
A Spokane County Library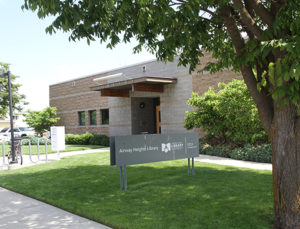 AIRWAY HEIGHTS LIBRARY
LIBRARY LINK