April 2nd SDXA Meeting
Date: April 2, 2020
Location: Meeting will be held on-line. Information will be made available on user group.
Time: 7:00 PM
Al Rovner (K7AR) – Micronesia DXpedition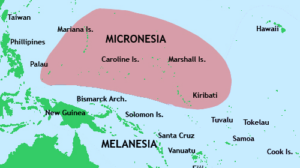 Al has just returned from a DXpedition to Micronesia. He will give insights into how to do a personal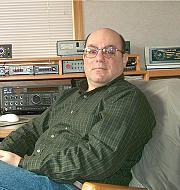 DXpedition.
Al is a veteran of many contest trips to the Caribbean, Europe, the Pacific and Asia.
He holds Top Of The Honor Roll – 1 (North Korea).

Highlights of the March 5, 2020 SDXA Meeting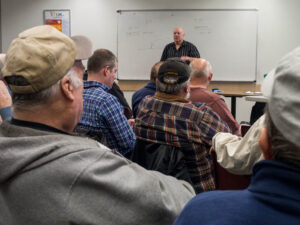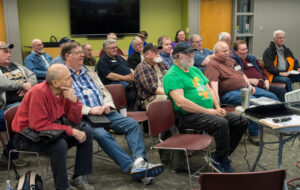 Bob Zavrel (W7SX) – Low band antennas
Bob shared about 4 low band receive antennas: K9AY, Beverages, Double Delta Loop, and a modernized four square.
Bob is the author of the ARRL book "Antenna Physics: An Introduction." He is a noted antenna designer and accomplished the DXCC Honor Roll with only tree-supported wire antennas.
Bob is the SDXA Technical adviser. Bob is building a new antenna farm north of Spokane.

Highlights of the February 6, 2020 SDXA Meeting
3830 Contest Reports — Pat (Murf) Murphy (N7UVH) — The best way to report contest scores.
Spotting Programs
Bob Hallock (K7TM) — w6rk county hunting/parks on the air/QSO party spots
Gary Swartout (K7GS) — CC User
Chuck Williams (KI7DG) — DX Summit

Highlights of the January 2, 2020 SDXA Meeting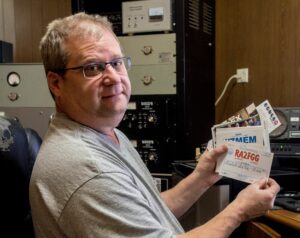 "6 Meter DXing"
Mark McMillan (W7MEM) 
Mark has 11 band DXCC, with over 163 countries on 160 meters and over 107 countries on 6 meters. I am excited to learn from Mark on DXing on 6 meters. Learn how to reach more DX on 6 meters. 
Station Feature: Mark McMillan (W7MEM)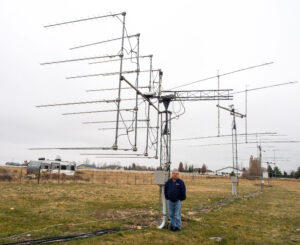 Highlights of the November 7th SDXA Meeting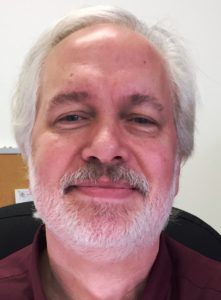 Speaker: Bart Jahnke, (W9JJ)  
ARRL Radiosport and Field Services Manager
By Skype
TOPIC: "Maximizing LoTW"
Using LoTW effectively
How to verify what countries, modes, and bands you have worked? And Not worked?
How to check your status for various awards?
How to apply for the various awards?
How to quickly see your LoTW progress?
And other hints for using LoTW?
Photos by Jeff Banks
Elections: All SDXA Officers were re-elected

Highlights of the October 3rd SDXA Meeting
Speaker: Bob Hallock, K7TM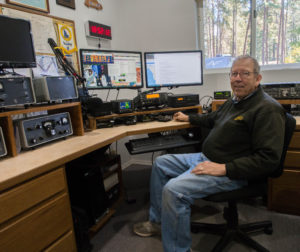 Bob shared a number of excellent Hints and Tips
DXpedition Card. Bob developed a card for keeping track of DXpeditions. This is a fabulous tool for keeping on top of all needed DXpeditions and new countries.
Spotting Networks. Bob demonstrated using four Spotting networks very effectively.
Bob shared about his experiences at Quartzite.
Mobile setup and Activating Counties. Bob has activated every county in Idaho, Washington and Montana, plus many in Wyoming, Utah and California. He shared his outstanding mobile setup.
Station overview. You will get a chance to look over Bob's station and antenna farm. He uses wire antennas very effectively.

Highlights of the September 5th meeting
Our speaker was Mike Ritz (W7VO), the NW ARRL Director.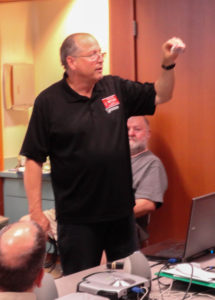 Mike presented two mini seminars:
1. "Behind the Curtain: Inside the ARRL Boardroom" — Mike showed what actually happens during an ARRL Board meeting, how it's organized, and the special role that Vice Directors play in the process.
2. "Using An SDR To Identify Noise In The Shack" — Mike demonstrated how to use one of the cheap SDR's to identify specific noise in your shack and area.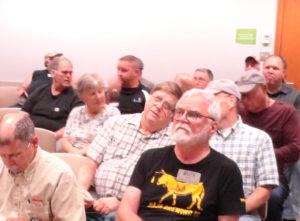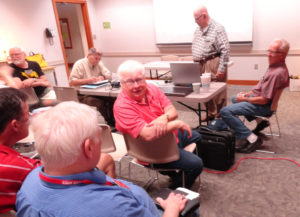 SDXA SUMMER PICNIC Photos
Photos by Bob Hallock

HIGHLIGHTS OF THE JULY 11, 2019 PROGRAM
Rob Fanfant (N7QT) Rob is very active in DXpeditions and is president of the Western Washington DX Club
"Ducie Island 2018 DXpedition VP6D"
Ducie Island, a rarely visited island atoll, has been part of the Pitcairn Islands since 1902, there are no permanent inhabitants.
Ducie became a DXCC country on November 2001. It was great to hear all about this very successful DXpedition and one of the first to aggressively use FT8. This DXpedition was awarded the Best DXpedition of the year award at Friedrichshafen.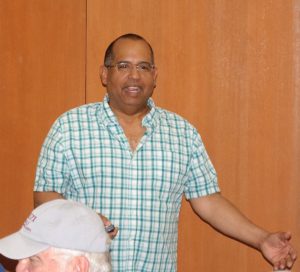 Rob Fanfant N7QT (Jeff Banke Photo)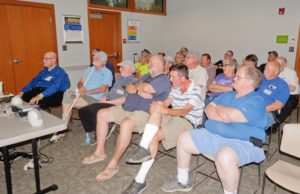 Crowd attending (Jeff Banke Photo)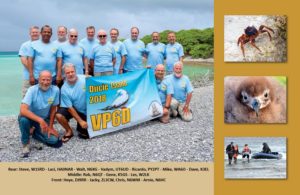 Ducie Island Team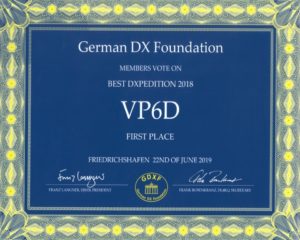 DXpedition of the Year Award

HIGHLIGHTS OF THE JUNE 6, 2019 PROGRAM
Brian Moran (N9ADG) Editor of the ARRL Contest Journal, did an outstanding presentation on "ARRL Sweepstakes from the Pacific Northwest"
He is part of Team K7IR which has been competing in the Sweepstakes Multi-operator category for a number of years, and has earned the top spot a few times. Brian shared about the appeal of this contest, some of the things they've learned positively and negatively, and some techniques that apply. His winsome presentation made everyone want to be part of such a fun team. Brian clearly demonstrated how you can be competitive and still have fun at the same time. He also shared several needed technics if you are going to operate as a multi-station.
Per Mel VP N7GCO, "We are very privileged to have Brian speak at our club. He is a wonderful ham who has mentored many DXers. He designed the receive antennas used on the Ducie DXpedition. He is honestly one of the most effective hams I have ever known."
———————————————————————————————————

LIBRARY MEETING LOCATIONS:
Regular monthly meetings are usually alternated between Spokane County Libraries, and are always at 7:00PM the first Thursday of the month.
++++++++++++++++++++++++++++++++++++++++++
North Spokane Library
44 E. Hawthorne Road
Spokane, WA 99218
phone: 893-8350
A Spokane County library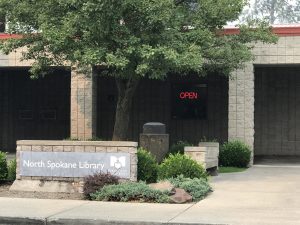 NORTH SPOKANE LIBRARY
To get to the site, from I-90, go north on Division/Ruby (US-395 & US-2) until the two highways split (just over 6 miles). Stay left on Division (US-395, left at the "Y" split) to the second traffic light (first Country Homes, then Hawthorne) and turn right (east) onto Hawthorne. The library is one block east of Division; the entrance is on the south side of the building.
LIBRARY LINK
+++++++++++++++++++++++++++++++++++++++++
Spokane Valley Library
12004 E. Main Avenue
Spokane Valley, WA 99206 (behind Sprague Avenue Chase Bank)
phone: 893-8400
A Spokane County library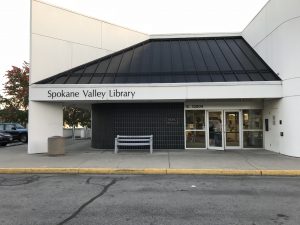 SPOKANE VALLEY LIBRARY
LIBRARY LINK
+++++++++++++++++++++++++++++++++++++++++
Argonne Library
4322 N. Argonne Road
Spokane, WA 99212
phone: 893-8260
a Spokane County library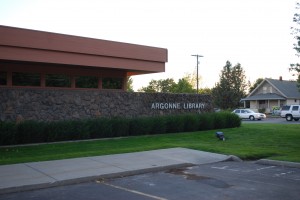 ARGONNE LIBRARY
LIBRARY LINK
++++++++++++++++++++++++++++++++++++++++
Otis Orchards Library
22324 E. Wellesley Avenue
Otis Orchards, WA 99027 (just east of Harvard and Wellesley)
Phone: 893‐8390
A Spokane County library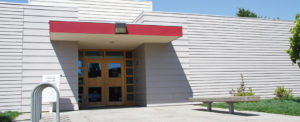 OTIS ORCHARDS LIBRARY
LIBRARY LINK
+++++++++++++++++++++++++++++++++++++++
Airway Heights library
1213 S Lundstron St
Airway Heights, WA 99001
phone: 509.893.8250
A Spokane County Library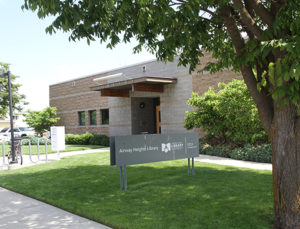 AIRWAY HEIGHTS LIBRARY
LIBRARY LINK