Sunday, September 8th, 2019
The 2019 Pacific NW DX Convention was hosted by the Western Washington DX Club in Everett, WA. The attendance was the highest ever. A number of members of the SDXA participated.
Dr Joe Taylor (K1JT) whose work in Astrophysics led to a Nobel Prize for his study of gravitational radiation of binary pulsars. He was a professor at Princeton and is the creator of the incredible popular WSJT-X and FT8/FT4.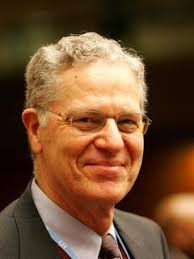 Dr Tamitha Skov (WX6SWW) is a research scientist at the Aerospace Corporation in Southern California. Her specialty is Geophysics and Space Plasma Physics.
Gary (AD7XG) and Del (WA7AQH)
Del won one of the Grand Prizes, a SteppIR Urban Beam.
(Photo by Bob Hallock)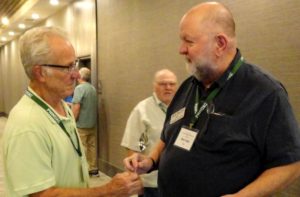 John (K7KB)
(Photo by Bob Hallock)