Wednesday, October 31st, 2018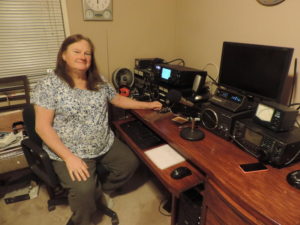 Go to Janet's QRZ.com page to read about her hill topping incident.
The call WX7P was held previously by one of our former members Wilse Morgan of Rice, WA for several years. Wilse was a great contributor to our organization and to contesting at his Rice station. He was inducted into the CQ Hall of Fame a few years ago and was the first VE in ALaska. He was also featured on two CQ Magazine covers. Congratulations to Janet for carrying on a great tradition in her call.