Friday, June 5th, 2020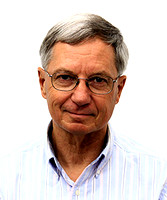 Geoff Howard (W0CG/PJ2DX) was inducted into the CQ Contest Hall of Fame 2020 at Contest University. This is one of the highest awards any contester can receive. Those in the CQ Contest Hall of Fame are the giants of Amateur Radio.
Geoff, your fellow members of the SDXA add their congratulations. No one deserves this award more than you. Your accomplishments leading PJ2T are tremendous.
Geoff's acceptance speech was outstanding. If you did not hear it, by all means, listen to it when it is uploaded to YouTube.
Congratulations Geoff! We all in the SDXA are honored to have you as a member and call you our friend.