Next SDXA Meeting
November  4, 2021
Chuck Williams (KI7DG) "Paper Chasing: Strategies for Success"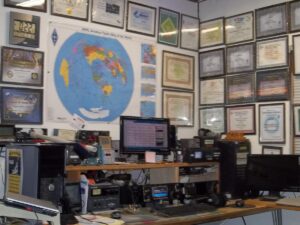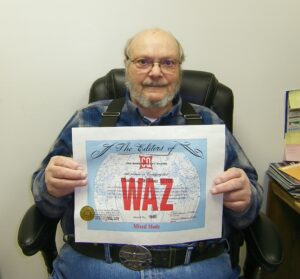 Chuck is the ultimate expert on paper chasing. Literally, every wall in his shack is covered with plaques and certificated. Learn about the fun of chasing and getting awards. Chuck is the master at this.

Upcoming SDXA Programs
December 2, 2021
Annual SDXA Awards Program
With Rob Fanfant N7QT
We are pleased to announce that Rob Fanfant N7QT  will be presenting his Alaska IOTA presentation at the December Annual Awards Program.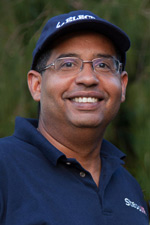 January 6, 2022
John Miller K6MM "Hot DX from Baker Island"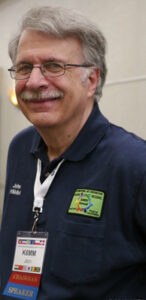 A rare opportunity to operate from this uninhabited National Wildlife Refuge on the Equator and to commemorate the 81st anniversary of Amelia Earhart's disappearance on July 2, 1937. I was an operator and also the webmaster for this DXpedition.  http://www.baker2018.net/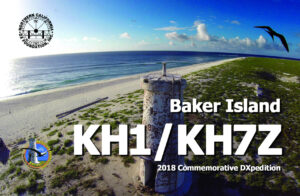 February 3, 2022
Everything You Need to Know About USB and Serial Interfaces
With Bob Wilson N6TV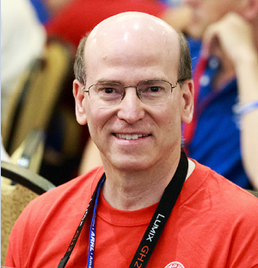 Our ham shacks are becoming very interconnected. Almost all ham gear has either and serial port, USB port (s) or Network port. Bob is a nationally recognized expert on how best to connect things in our radio rooms.

PNW Challenge Trophy Contests
CONTESTS TO WHICH APPLY (in chronological order)

Flounders Cup UPDATE
Starting September 2021, the Flounders Cup will be a SDXA in-club contest between Idaho and Eastern Washington. All other rules will be the same.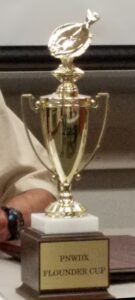 The Trophy will go to the team with the highest score.
The Participation Award does to the team with the highest score per participant.
Members merging in from the IDXA, Randy K7TQ will be part of the Idaho team if they live in Idaho and Jay N7ZUF (who lives in WA) will be part of the Eastern Washington Team.
Jay WA0WWW who lives on the Idaho/WA boarder will be part of the Idaho team.

SDXA YouTube Channel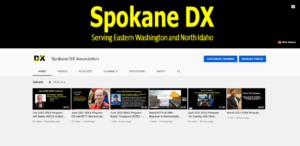 The SDXA Meeting Programs and Workshops are now available on our Youtube Channel.
The address of the SDXA YouTube Channel is:
https://www.youtube.com/channel/UCMF5QzqCJ65iJupGW64Dlwg
As we do additional programs and workshops we will add these videos.

New SDXA DX AWARDS
SDXA 100 Country Club
DXCC Entities worked in the September 1 to August 31st DX Season. Every September 1st everyone starts back at zero.
Contacts can be any mode
Contacts can be on any band (6 – 160 meter)
Each DXCC entity can only be counted once
Each individual is responsible for keeping their own count
All who contact 100 entities will receive an award (and will be listed in Alphabetical order, not number of countries worked)
Additional awards for 200 and 300 entities
Awards will at the end of the DX Season in September.
Summary: Most DXCC countries worked each year between September 1st and August 31st. Each year everyone starts at zero.
SDXA Challenge Award
The SDXA Challenge award is for "new" DXCC bands fills between September 1st to August 31st.
Contacts can be any mode
Contacts can be on any band (6-160 meters)
Each DXCC entity can counted on each band once
Count will be based on LoTW DXCC Challenge count
The person with the most new band fills wins this award
Award is presented at the December Awards Meeting
Summary: Most new total DXCC band fills worked between September 1st and August 31st . This is what you add to your lifelong total. The difference between this and the ARRL Challenge Contest is that we are giving an award for the new band fills each year and the ARRL award is for total band fills lifetime. All other ARRL rules apply
ACTION STEP: Immediately go to your LoTW Account and make a print of your LoTW Challenge and country count. Be sure to date this. Then do the same thing next August 31st.

New Contest AWARD
Million Point Club
Million Point Achievement Rules:
Achieve 1 million point claimed score in the ten PNW Challenge Trophy Contests.
Award goes to everyone who reaches one million points will be list alphabetically.
Starting 2021-2022 contest season, all who reach one million points will be given a plaque. Once you have received a plaque you will receive additional recognition in subsequent years.
If a multi-op station, the participants decide how the points are divided.
For Two Million or more Point Achievement
Same rules as 1 Million Point Achievement based on score
Note: Awards are for highest award achieved.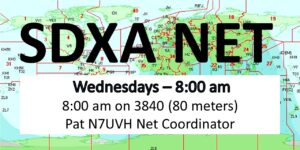 The net will be:
An open net with focus on club news, events, HF and general interests.
Run on a list
Started out by taking a check in list.
We will see if any club officers are on the net with news or information on the club.
First time down list will be weather at your QTH,
Next is what every each person wants to talk about
Third time down list will be comments on the list or whatever you might like.
Last will be final comments and questions
Check ins are encouraged to have a pen and paper to write down who you follow and who you turn it to on list and also for your thoughts.

SDXA CLUB LEADERS
SDXA Officers
President – Gary Bytnar (AD7XG) — Card Checker & Room Setup
Vice President – Mel Ming (N7GCO) — Programs, User Group & Webmaster
Secretary – Jay Holcomb (WA0WWW) — Contests & Spokane Hamfest
Treasurer – John Gager (K7KB) — Membership & Webmaster
SDXA Leaders & Activity Teams
Club Log – Pat (Murph) Murphy (N7UVH)
DXing – Mel Ming (N7GCO), Bob Hallock (K7TM), & Mike Buettner (K7STO)
DX Net – Pat (Murph) Murphy (N7UVH)
Health and Welfare of Members – Gary Swartout (K7GS)
Historian – Steve Sala (K7AWB)
K7SDX Trustee – Dick Snell (W7BHP)
New HF Mentoring & Remote Station – Del Morissette (WA7AQH)
Photographers – Jeff Banke (NZ2S) & Bob Hallock (K7TM)
Refreshments – Mike Buettner (K7STO), Bob Lee (N7AU), Diane Lee (KB7JPX), Tom Flint (KC7UG) & Cathy Flint (KB7BEK)
QSL Card Checkers — Gary Bytnar (AD7XG) & Bruce Wade (N7ZA)
Technical – Bob Zavrel (W7SX)
Webmasters – John Gager (K7KB), Mel Ming (N7GCO), & Del Morissette (WA7AQH)

MOST WANTED LIST (TOP 25)
FOR NORTH AMERICA, WEST COAST
AS OF July 20, 2020
from ClubLog
1. FT5/W CROZET ISLAND
2. SV/A MOUNT ATHOS
3. P5 DPRK NORTH KOREA
4. 3Y/B BOUVET ISLAND
5. FT/G GLORIOSO ISLAND
6. YK SYRIA
7. FT5/X KERGUELEN ISLAND
8. BV9P PRATAS ISLAND
9. ZS8 PRINCE EDWARD & MARION ISLANDS
10. EZ TURKMENISTAN
11. BS7H SCARBOROUGH REEF
12. 3A MONACO
13. CE0X SAN FELIX ISLANDS
14. PY0T TRINDADE & MARTIM VAZ ISLANDS
15. T5 SOMALIAAP PAKISTAN
16. YV0 AVES ISLAND
17. 5A LIBIA
18. Z6 REPUBLIC OF KOSOVO
19. 3Y/P PETER 1 ISLAND
20. VK0M MACQUARIE ISLAND
21. VU7 LAKSHADWEEP ISLANDS
22. PY0S SAINT PETER AND PAUL ROCKS
23. FT/T TROMELIN ISLAND
24. ET ETHIOPIA
25. EP IRAN
This list is taken from the ClubLog MOST WANTED section using filtering for North America, NA West Coast, all bands, all modes. The ClubLog list covers all 340 entities. ClubLog is free to join with many SDXA members joining.

DXPEDITION SOLICITATIONS


ALL DXpedition funding requests are to be in writing to the club's mailing address. Since funding is limited, in this manner, our DXpedition funding committee can give your request the consideration it deserves.
SOLAR ACTIVITY AND PROPAGATION SECTION

For additional info, try this SOLAR LINK for everything you ever wanted to know about the current Sun at the SolarHam site by VE3EN
Link to SPACEWEATHER.COM, a quick source for the daily activity on the sun
Link to NOAA SPACEWEATHER
What is this?

SDXA CALENDAR
2020
October 27, 2021 SDXA DX Net
October 30-31, 2021 CQ WW DX SSB Contest
November 3, 2021 SDXA DX Net
November 4, 2021 SDXA Program and Meeting
November 10, 2021 SDXA DX Net
November 17, 2021 SDXA DX Net
November 24, 2021 SDXA DX Net
November 27-28, 2021 CQ WW DX CW Contest
JOIN THE SDXA
Regular dues – $20 per person.
Second family member – $10.
Under 19 years of age are free.
DUES LINK.
We accept PayPal too.

NW HAM RADIO CONVENTION & SWAP MEETS

Lynn N7CFO keeps the best listing.
More Information
IA ETHICS OPER PROCEDURES
OUTSIDE HELP IN ANTENNAS & TOWERS
CONTESTING LINKS

There are a lot of links to contesting activities in the DX/Contesting drop down menu above the 24-hour clock on the right of this page. But here are a couple of the best.
1. WA7BNM
2. CONTESTING.COM
INTERNET ENTITY PRONOUNCER

How do you pronounce a DX entity's name? Here is a link to the pronouncing. There is also a audio link to a human voice saying the entity's name correctly. This authority is the 3rd edition Merriam Webster Geographical Dictionary. Covering only legitimate countries, it does not cover non-country ARRL entities.
More Information
Recent News
Fred Fish Memorial Award Winner


Congratulations to Mark W7MEM Mark is only the 17th person to receive the ARRL Fref Fish Memorial Award. The Fred Fish Memorial Award was created in honor of Fred Fish W5FF (SK)m who was the first amateur to have worked and confirmed all 488 Maidenhead grid squares in the 48 contiguous United States on 6 […]
Greyline Performance HOA Flagpole Antenna


Here are some pictures of the flagpole antenna Jon Kimball KL2A gave the SDXA. Jeff NZ2S has been doing some testing of the antenna and reported his findings on the SDXA user group. This is Jeff NZ2S standing beside the antenna where he has been testing it. Here is the link to the website describing […]
PNW Challenge Trophy and Flounders Cup Contests Report for 2020-2021


This year we had 21 members participate in at least one contest. That is wonderful! That is the most I remember participating since being part of the SDXA. As a club, we almost doubled our total score from the previous year: 7,405,971 in 2020-2021 up from 4.003.973 in 2019-2020. Way to go everyone! This is […]
Antenna Raising Party At Ted's KG6MTC


On July 15th a group worked at Ted Phelps KG6MTC to install his Hy-Gain AV-18 HT Hy-Tower. Work crew included: Jeff, Mike, Woody, Dale, Steve, and Pat and Del. A great time was had by all. Here you can see a photo of the work crew with the new tower/antenna in the background. The […]
Congratulations to Mark McMillan W7MEM


Mark is only the 17th person to receive The ARRL Fred Fish Memorial Award. The Fred Fish Memorial Award was created in honor of Fred Fish, W5FF (SK), who was the first amateur to have worked and confirmed all 488 Maidenhead grid squares in the 48 contiguous United States on 6 Meters. The award is given […]