Next SDXA Meeti
ng
July 7, 2022
PNW DX Convention Preparation with Randy K7TQ & Mel N7GCO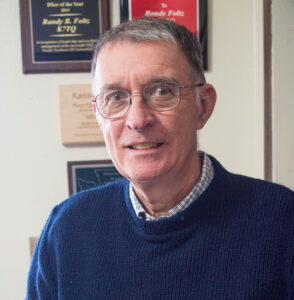 The Spokane DX Association will be hosting the PNW DX Convention from August 5-7. This meeting will be used to prepare for the convention and training for various roles.
DX Spotting Tool by Mel N7GCO
We will look at a way to use multiple DX Spotting tools to increase your country count.
I will share how and why to use multiple spotting programs and focus on two that are free: HamAlert and DX Summit.
 
PNW DX Convention
The Pacific Northwest DX Convention is coming August 5-7, 2022 to Spokane Washington. This is the largest DX and Contesting Convention in the Northwest and this year it is sponsored by the Spokane DX Association. The conference includes great speakers and opportunity to renew and make new friends who share your love of DXing and contesting. The convention is built around three themes: DXing, Contesting and Technology.
Downloadable Flier Link: PNWDX_Flyer
Convention Link in Sidebar
THEME: DXing, Contesting and Technology
DXING
8:30 AM – "The 2022 DXpedition to Raivavae (Austral Islands) TX5N"
Presenter: Rob Fanfant N7QT
Bio: After a careen in Computer technology, Rob devotes his energies to operating from rare new places.
9:30 AM – "Radio Frequency Interference and the Radio Amateur" (RFI Seminar)
Presenter: Ed Hare W1RFI
Bio: After an industry career in product testing, Ed came to work at ARRL HQ in 1986. He started as ARRL's "Product Review" test engineer, moved on to becoming ARRL's "RFI guru" (notice his call!) and he now holds the position of Laboratory Manager.
10:30 AM – "Top 25 DXCC Entities"
Presenter: Bernie McClenny, W3UR
Bio: The creator of the DX Daily and DX Weekly
CONTESTING
1:00 PM – "A History of the World Radiosport Team Championship"
Presenter: Rusty Epps W6OAT
Bio: Rusty Epps, W6OAT, is one of only four individuals who has attended all eight WRTC events.  He wrote the rules and was Chief Judge for the first WRTC in Seattle in 1990.
2:00 PM – "The North American Competitor Experience at the European in IARU World Radiosport Championship"
Presenter: Pat Barkey N9RV
Bio: Competed in the Championship in 1996, 2002, 2006, & 2018. Former editor of National Contest Journal, Professor at Contest University, and a member of Big Sky Contesters club
TECHNOLOGY
3:00 PM – "Distributed Contesting"
Presenter: Brian Moran N9ADG
Bio: He was the editor of the ARRL Contest Update for over six years and a technology innovator.
4:00 PM – "Node Red: Station Integration for Contesting and DXing"
Presenter: Kyle Krieg AA0Z
Bio: Kyle has his own YouTube Channel
BANQUET – Dr. Ed Schweitzer III W7KOW  – "Spy Radios and Cryptography"
Bio: A prolific writer and inventor, he has authored dozens of technical papers in the areas of digital relay design and reliability and holds more than 200 patents.
SUNDAY – Ned Sterns AA7A – "DXing Using Remote Stations"
Bio: The technology leader on many of the major Dxpeditions.
Upcoming SDXA Programs
Activating entities in the U. S. Fish & Wildlife Service (USFWS) Pacific Remote Islands Marine National Monument (PRIMNM)
By Don Greenbaum N1DG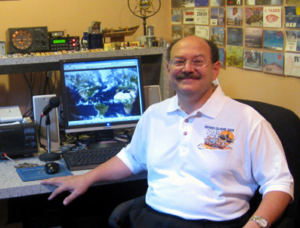 Don was a Team member on these Dxpeditions:  A52A, K4M, KH1/KH7Z, C82DX, VP8ORK, AL7EL/KH9. QSL Manager: A61AD, A61AO, A61X, A66A, A61AQ
2006 inductee into the CQ Magazine DX Hall of Fame. 10 Band DXCC  Challenge Total:  3145. Member: NCDXF, CWops, ARRL, DDXA, YCCC. Treasurer: NCDXF. Founding member of the CW Operators Club (Member Nr. 2)
October 6, 2022
Insights from the Idaho Renegades
with Bob K7TM, Jim N7ESU & Pat N7UVH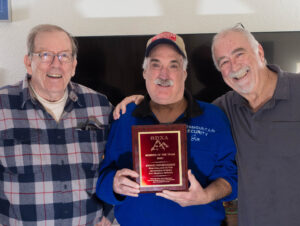 Using Keypad
How you use it?
How you program switches?
Hints on setting a keypad system up?
Antenna matches
How to match an antenna at the antenna?
Building antenna matching devices?
Owning a repeater
What is involved?
Your repeaters history?
What repeater owners wished people know about using their repeater?
Doing SO2R
What equipment is needed?
How to set it all up?
What you need to know about the learning curve?
How it helps you in a contest?
November 3, 2022
"Station Grounding" with Grant Saviers KZ1W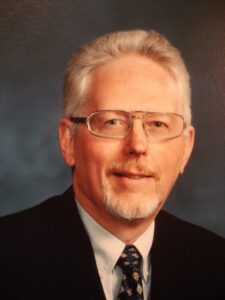 Every ham needs to give serious consideration to properly grounding their station (Antennas, tower and hams shack). Grant brings great insights and help to all who are wanting to do it right.
Grant built a great contest station in western Washington.
SDXA Officers
President – Gary Bytnar (AD7XG) — Card Checker & Room Setup
Vice President – Mel Ming (N7GCO) — Programs, User Group & Webmaster
Secretary – Jay Holcomb (WA0WWW) — Contests & Spokane Hamfest
Treasurer – John Gager (K7KB) — Membership & Webmaster
SDXA Leaders & Activity Teams
Club Log – Pat (Murph) Murphy (N7UVH)
Contesting – Jay Holcomb (WA0WWW)
DXing – Mel Ming (N7GCO), Bob Hallock (K7TM), & Mike Buettner (K7STO)
DX Awards – (100 Country Club & Challenge Award) Mike Buettner (K7STO)
DX Net – Pat (Murph) Murphy (N7UVH)
Health and Welfare of Members – Gary Swartout (K7GS)
Historian – Steve Sala (K7AWB)
K7SDX Trustee – Mike Buettner (K7STO)
Media – Mel Ming (N7GCO)
Membership – John Gager (K7KB)
Million Point Club – Randy Foltz (K7TQ)
New HF Mentoring – Del Morissette (WA7AQH)
PNW DX Convention Co-Chairs – Randy Foltz (K7TQ) & Mel Ming (N7GCO)
Photographers – Jeff Banke (NZ2S) & Bob Hallock (K7TM)
Pre-meeting  hosts –– Pat (Murph) Murphy (N7UVH), Del Morissette (WA7AQH), Jeff Banke (NZ2S)
QSL Card Checker — Gary Bytnar (AD7XG)
Refreshments – Mike Buettner (K7STO), Bob Lee (N7AU), Diane Lee (KB7JPX), Tom Flint (KC7UG) & Cathy Flint (KB7BEK)
Spokane Hamfest – Jay Halcomb (WA0WWW)
Spokane DX YouTube Channel – Mel Ming (N7GCO)
Technical – Gary Swartout (K7GS), Jeff Banke (NZ2S) & Bob Zavrel (W7SX)
Webmasters – John Gager (K7KB), Mel Ming (N7GCO), & Del Morissette (WA7AQH)

MOST WANTED LIST (TOP 25)
FOR NORTH AMERICA, WEST COAST
AS OF July 20, 2020
from ClubLog
1. FT5/W CROZET ISLAND
2. SV/A MOUNT ATHOS
3. P5 DPRK NORTH KOREA
4. 3Y/B BOUVET ISLAND
5. FT/G GLORIOSO ISLAND
6. YK SYRIA
7. FT5/X KERGUELEN ISLAND
8. BV9P PRATAS ISLAND
9. ZS8 PRINCE EDWARD & MARION ISLANDS
10. EZ TURKMENISTAN
11. BS7H SCARBOROUGH REEF
12. 3A MONACO
13. CE0X SAN FELIX ISLANDS
14. PY0T TRINDADE & MARTIM VAZ ISLANDS
15. T5 SOMALIAAP PAKISTAN
16. YV0 AVES ISLAND
17. 5A LIBIA
18. Z6 REPUBLIC OF KOSOVO
19. 3Y/P PETER 1 ISLAND
20. VK0M MACQUARIE ISLAND
21. VU7 LAKSHADWEEP ISLANDS
22. PY0S SAINT PETER AND PAUL ROCKS
23. FT/T TROMELIN ISLAND
24. ET ETHIOPIA
25. EP IRAN
This list is taken from the ClubLog MOST WANTED section using filtering for North America, NA West Coast, all bands, all modes. The ClubLog list covers all 340 entities. ClubLog is free to join with many SDXA members joining.

DXPEDITION SOLICITATIONS


ALL DXpedition funding requests are to be in writing to the club's mailing address. Since funding is limited, in this manner, our DXpedition funding committee can give your request the consideration it deserves.
SOLAR ACTIVITY AND PROPAGATION SECTION

For additional info, try this SOLAR LINK for everything you ever wanted to know about the current Sun at the SolarHam site by VE3EN
Link to SPACEWEATHER.COM, a quick source for the daily activity on the sun
Link to NOAA SPACEWEATHER
What is this?

SDXA CALENDAR
2022
June 29, 2022 SDXA 80 meter Net – 8 AM
July 6, 2022 SDXA 80 meter Net – 8 AM
July 7, 2022 SDXA Meeting and Program – 7 PM
July 9-10, 2022 IARU World Championship Contest
August 5-7. 2022 PNW DX Convention Spokane
September 24, 2022 Spokane Hamfest
JOIN THE SDXA
Regular dues – $20 per person.
Second family member – $10.
Under 19 years of age are free.
DUES LINK.
We accept PayPal too.

NW HAM RADIO CONVENTION & SWAP MEETS

Lynn N7CFO keeps the best listing.
More Information
IA ETHICS OPER PROCEDURES
OUTSIDE HELP IN ANTENNAS & TOWERS
CONTESTING LINKS

There are a lot of links to contesting activities in the DX/Contesting drop down menu above the 24-hour clock on the right of this page. But here are a couple of the best.
1. WA7BNM
2. CONTESTING.COM
INTERNET ENTITY PRONOUNCER

How do you pronounce a DX entity's name? Here is a link to the pronouncing. There is also a audio link to a human voice saying the entity's name correctly. This authority is the 3rd edition Merriam Webster Geographical Dictionary. Covering only legitimate countries, it does not cover non-country ARRL entities.
More Information
Recent News
Del's Antenna Party


The group gathered today to put up Del's WA7AQH High Tower antenna. Del WA7AQH, Peter K0NG and Ted NA7TP making adjistments Jeff NZ2S, Gary AD7XG, Del WA7AQH, Dale WU7X, Peter K0NG and Ted NA7TP adjusting the top stinger
Janet Lowery WX7P has become a Silent Key


We were sorry to hear that SDXA member Janet Lowery WX7P became a silent key on Thursday, May 26th. Janet was in the process of developing a contest station in Benton City, WA.  A service celebrating her life will be held in California, where most of her family lives. We extend our sympathy to her […]
Wind Destroyed Tower


Last fall the wind destroyed Bob's N7AU Trylon tower. Thankfully it missed his 5th wheel RV. This week they took it down and are getting ready to replace it with an 89′ heavy duty crank up. In this photo Bob is cutting the bend portion off and […]
Mark McMillan W7MEM Receives 40 year ARRL Certificate


Mark McMillian W7MEM has received his  40 year ARRL Certificate. Congratulations to Mark on this milestone.
New Towers for Bob N7AU & Tom KC7UG


Bob N7AU & Tom KC7UG Towers have new towers. The towers are US Towers HDX 589. 92 feet cranked up but 24′ 6″ cranked down and then they have the layover wench also to lay them in the horizontal position. They have an electric motor to crank up and down. These are very heavy duty […]