SDXA INFORMATION
Here is a PDF that tells about the SDXA — SDXA Information

2023 Awards Banquet
Here are the details for the 2023 SDXA Awards Banquet:
DATE: October 5th, 2023
LOCATION:
Harvesters Restaurant
410 W 1st St,
Spangle, WA 99031
(509) 245-3552
TIMES:
Social Hour: 6:00 PM
Meal and Program: 7:00 PM
They have a great room for us to meet in.
AWARDS DINNER MEALS
Price includes meal and tip. (SDXA will be covering the sales tax). Each person will pay for their own drinks.
Meal Options:
#1 Country Fried Steak $22.00
Tender hand-breaded angus beef steak. Fried golden brown, served with vegetables, garlic toast, mashed potatoes and country gravy.
#2 Cowboy Steak $27.00
10 OZ USDA Choice top sirloin steak cooked to order. Served with roasted compound butter and your choice of potatoes and vegetables.
#3 Fish and Chips $20.00
Two pieces of hand-dipped cod in our special beer batter, fried golden. Served with coleslaw and fries.
#4 Cobb Salad $20.00
Tender chunks of chicken breast, bacon bits, diced tomatoes, olives, onions, diced Swiss and cheddar cheese, egg and fresh vegetables
#5 French Dip Sandwich $20.00
Tender beef sliced thin, grilled with onions and melted Swiss cheese on a toasted French roll. Served with au jus.
Paypal Cart: Select your meal from the dropdown menu below and select "Add To Cart". It will then take you to the Paypal page for your first selection. If you need to add another meal for your spouse, click the "Continue Shopping" link in the upper right hand part of the page. Then it will send you back to the main SDXA page so you can add another meal from the dropdown menu. Once you are finished, then select the "Paypal Checkout" buttons on the right to finalize the transaction for the meal selections.
NOTE: The final date to pay for your meals is September 28th.

October 5, 2023
Annual Awards Dinner
Harvester Restaurant Spangle, WA
6 PM Social Hour
7 PM Dinner and program


Upcoming SDXA Programs
November 2, 2023 on Zoom
CQ DX Marathon with Mark WC3W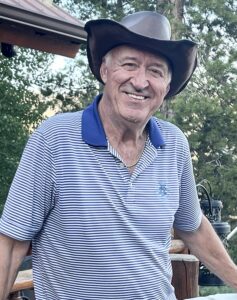 Mark WC3W, the CQ DX Marathon manager, will be sharing all about the marathon: how to participate and other hints.
Starting January 1 of each year and running until the end of December, the DX Marathon is the perfect answer for the DX-er who needs that extra incentive to get on the air every day!
Simply work as many countries and CQ Zones as you can in each calendar year, regardless of the band or mode. Each country and zone counts only once, so you can concentrate on working new ones.
ELECTION will follow in the business meeting
December 7, 2023 on Zoom
Basic Station Automation Techniques & Recommendations
With Bob N6TV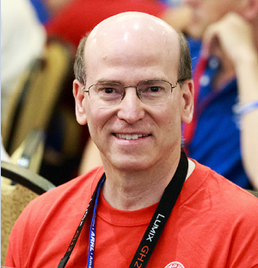 All of us want to make our stations more effective. Bob N6TV will be sharing a presentation from the 2023 Contest University at Dayton.
SDXA DX NETS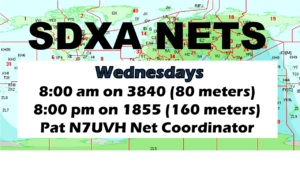 SDXA CLUB LEADERS
SDXA Officers
President – Randy Foltz (K7TQ) — Million Point Club, Club Contests, and User group
Vice President – Mel Ming (N7GCO) — User Group, YouTube Channel, & Webmaster
Secretary – Jay Holcomb (WA0WWW) — Contests & Spokane Hamfest
Treasurer – John Gager (K7KB) — Finance Team, Membership & Webmaster
Past President — Gary Bytnar (AD7XG) — Card Checker
SDXA Leaders & Activity Teams
Club Log – Pat (Murph) Murphy (N7UVH)
Contesting – Randy Foltz (K7TQ) & Jay Holcomb (WA0WWW)(PCNW Trophy Cup)
DXing –  Bob Hallock (K7TM), Mike Buettner (K7STO), & Mel Ming (N7GCO),
DX Awards – (100 Country Club & Challenge Award) Mike Buettner (K7STO)
DX Net – Pat (Murph) Murphy (N7UVH)
Finance Investment Team – John Gager (K7KB),  Gary Swartout (K7GS), Del Morissette (WA7AQH)
Groups.io User group – Randy (K7TQ), John (K7KN), Gary (K7GS), Mel (N7GCO)
Health and Welfare of Members – Gary Swartout (K7GS)
Historian – Steve Sala (K7AWB)
Hybrid Meetings – Brandon Childs (W7BKS)
K7SDX Trustee – Mike Buettner (K7STO)
Media – Brandon Childs (W7BKS)
Meeting Refreshments – Mike (K7STO) and Bob (N7AU)
Meeting Room Setup —  Gary Bytnar (AD7XG) team leader
Membership – John Gager (K7KB)
Million Point Club – Randy Foltz (K7TQ)
New HF Mentoring – Del Morissette (WA7AQH)
Programs — Jay Lopes AC7DC
QSL Card Checker — Gary Bytnar (AD7XG)
Spokane Hamfest – Jay Halcomb (WA0WWW)
Spokane DX YouTube Channel – Mel Ming (N7GCO)
Technical – Gary Swartout (K7GS), Jeff Banke (NZ2S)
Webmasters – John Gager (K7KB) & Mel Ming (N7GCO)

MOST WANTED LIST (TOP 25)
FOR NORTH AMERICA, WEST COAST
AS OF September 9, 2022
FT5/W CROZET ISLAND
P5 DPRK NORTH KOREA
3Y/B BOUVET ISLAND
FT/G GLORIOSO ISLAND
SV/A MOUNT ATHOS
YK SYRIA
FT5/X KERGUELEN ISLAND
3A MONACO
BV9P PRATAS ISLAND
ZS8 PRINCE EDWARD & MARION ISLANDS
EZ TURKMENISTAN
BS7H SCARBOROUGH REEF
CE0X SAN FELIX ISLANDS
PY0T TRINDADE & MARTIM VAZ ISLANDS
T5 SOMALIA
5A LIBIA
YV0 AVES ISLAND
AP PAKISTAN
VK0M MACQUARIE ISLAND
3Y/P PETER 1 ISLAND
VU7 LAKSHADWEEP ISLANDS
ZC4 UK BASES ON CYPRUS
PY0S SAINT PETER AND PAUL ROCKS
FT/T TROMELIN ISLAND
ET ETHIOPIA
This list is taken from the ClubLog MOST WANTED section using filtering for North America, NA West Coast, all bands, all modes. The ClubLog list covers all 340 entities. ClubLog is free to join with many SDXA members joining.

DXPEDITION SOLICITATIONS


ALL DXpedition funding requests are to be in writing to the club's mailing address. Since funding is limited, in this manner, our DXpedition funding committee can give your request the consideration it deserves.
SOLAR ACTIVITY AND PROPAGATION SECTION

For additional info, try this SOLAR LINK for everything you ever wanted to know about the current Sun at the SolarHam site by VE3EN
Link to SPACEWEATHER.COM, a quick source for the daily activity on the sun
Link to NOAA SPACEWEATHER
What is this?

SDXA CALENDAR
2023
September 14, 2023 SDXA 80 Meter Net 8 AM
September 14, 2023 SDXA 160 Meter Net 8 PM
September 16-17, 2023 Salmon Run Contest
September 20, 2023 SDXA 80 Meter Net 8 AM
September 20, 2023 SDXA 160 Meter Net 8 PM
September 23-24, 2023 CQ WW DX RTTY Contest
September 23, 2023 Spokane Hamfest
September 27, 2023 SDXA 80 Meter Net 8 AM
September 27, 2023 SDXA 160 Meter Net 8 PM
JOIN THE SDXA
Regular dues – $20 per person.
Second family member – $10.
Under 19 years of age are free.
DUES LINK.
We accept PayPal too.

NW HAM RADIO CONVENTION & SWAP MEETS

Lynn N7CFO keeps the best listing.
More Information
IA ETHICS OPER PROCEDURES
OUTSIDE HELP IN ANTENNAS & TOWERS
CONTESTING LINKS

There are a lot of links to contesting activities in the DX/Contesting drop down menu above the 24-hour clock on the right of this page. But here are a couple of the best.
1. WA7BNM
2. CONTESTING.COM
INTERNET ENTITY PRONOUNCER

How do you pronounce a DX entity's name? Here is a link to the pronouncing. There is also a audio link to a human voice saying the entity's name correctly. This authority is the 3rd edition Merriam Webster Geographical Dictionary. Covering only legitimate countries, it does not cover non-country ARRL entities.
More Information
Recent News
Congratulations to Bob N7AU for the CQ 160 contest 2023


Bob N7AU in the CQ 160 contest 2023 contest scored: 1st in Washington and 2nd in the 7th call area. Congratulations to Bob!
SDXA at KARS Tailgate Party


Here is a group of SDXA members at the KARS Tailgate Party
Spokane DX Association Contests and Incentives 2023-2024  


SDXA Incentives 10 JA Districts Incentive Award Work all 10 JA Districts in any combination of contests or modes from the list below. If you are a Million Point Club member, you must make all 10 JA Districts in a single contest. 5 by 6 Incentive Award Work 5 DXCC entities in each of the […]
13 Colonies Award


Mike K7STO worked all 13 colonies and the two bonus stations (WM3PEN in Philadelphia and GB13COL in Durham, England) for a clean sweep.
2023 SDXA Summer Picnic


It was great to have 40 people attend the SDXA Summer Picnic at Del (WA7AQH) & Diane Morissettes home in Nine Mile Falls, WA. Everyone had a great time and the BBQ Ribs & Brisket were excellent. This year we had a "show and tell" on mobile and portable systems. Here are a few photos […]