2022 SDXA Awards Program
December 1, 2022 at 7:00 PM on Zoom
The 2022 SDXA Awards Program will be on ZOOM because of the weather.

Upcoming SDXA Programs
January 5, 2023
DXpedition to Palau (T88WA) With Rob Fanfant N7QT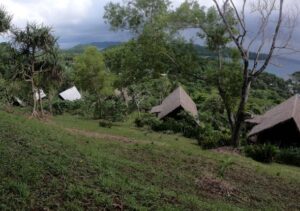 The team includes N7QT Rob, WA7CPA Robin, N7JP Jack, N9ADG Brian and K5EM Justin. Rob and Robin are both also members of the SDXA.
You can read all about it and follow it on QRZ.com (T88WA)
Hear first hand how the DXpedition went.
February 2, 2023
Silent Key Estate Planning and Reflections on CW Ops
Silent Key Estate Planning with Mel Ming N7GCO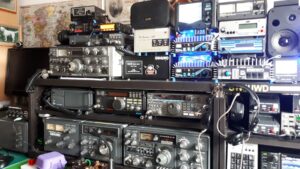 What happens to all your radio stuff when you become a silent key? Most of us have far more equipment than we realize. Many times are families will not know what we have or what to do with. They often will not want it.
This workshop will offer suggestions on how to prepare: 1) equipment inventory, 2) who you want to have specific pieces, 3) who will handle your sale or distribution, etc.  We also discuss things that need to happen: Notification of FCC, Reporting a SK to the ARRL.
Reflections on CW Ops with Dale AveryWU7X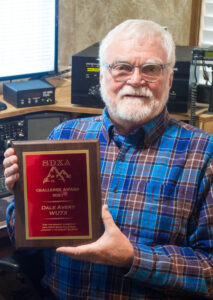 Dale will be sharing his experiences with CW Ops, the CW Ops programs and the joy of CW. He will also show off his CW keys.
March 2, 2023
Field Day 6A – Mike & Key Style with Michael Dinkelman
A review of the most distinctive Field Day site in the nation. Where it is, how it evolved, organization, and the really cool stuff.
April 6. 2023
Practical Hints and Tools and Field Day Planning
In-Person and Hybrid Meeting
Practical Hints with Mike Buettner K7STO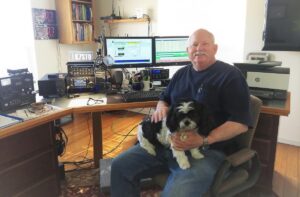 Coax marking, small battery backup for cell phone & antenna analyzers, how to crimp on PL-259 connectors, the basic tools needed for installing  PL-259 and Power Poles connectors.
Field Day Planning with the Idaho Renegades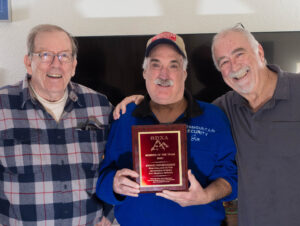 This year the SDXA is planning a great field day in North Idaho. Come and be part of the planning and enjoy the fun.

General License Class
Jack Tiley AD7FO, is offering a General License Class January 14th, 2023.
Here is the link to the class information:

SDXA CLUB LEADERS
SDXA Officers
President – Gary Bytnar (AD7XG) — Card Checker, Room Setup, & Towers/Antennas
Vice President – Mel Ming (N7GCO) — Programs, User Group, YouTube Channel, & Webmaster
Secretary – Jay Holcomb (WA0WWW) — Contests & Spokane Hamfest
Treasurer – John Gager (K7KB) — Finance Team, Membership & Webmaster
SDXA Leaders & Activity Teams
Club Log – Pat (Murph) Murphy (N7UVH)
Contesting – Jay Holcomb (WA0WWW)
DXing – Mel Ming (N7GCO), Bob Hallock (K7TM), & Mike Buettner (K7STO)
DX Awards – (100 Country Club & Challenge Award) Mike Buettner (K7STO)
DX Net – Pat (Murph) Murphy (N7UVH)
Finance Investment Team – John Gager (K7KB),  Gary Swartout (K7GS), Del Morissette (WA7AQH)
Groups.io User group – Randy (K7TQ), John (K7KN), Gary (K7GS), Stephen (W7AWB), Mel (N7GCO)
Health and Welfare of Members – Gary Swartout (K7GS)
Historian – Steve Sala (K7AWB)
Hybrid Meetings – Brandon Childs (W7BKS)
K7SDX Trustee – Mike Buettner (K7STO)
Media – Mel Ming (N7GCO)
Membership – John Gager (K7KB)
Million Point Club – Randy Foltz (K7TQ)
New HF Mentoring – Del Morissette (WA7AQH)
Pre-Zoom meeting  hosts –– Pat (Murph) Murphy (N7UVH), Del Morissette (WA7AQH), Jeff Banke (NZ2S)
QSL Card Checker — Gary Bytnar (AD7XG)
Spokane Hamfest – Jay Halcomb (WA0WWW)
Spokane DX YouTube Channel – Mel Ming (N7GCO)
Technical – Gary Swartout (K7GS), Jeff Banke (NZ2S) & Bob Zavrel (W7SX)
Webmasters – John Gager (K7KB), Mel Ming (N7GCO), & Del Morissette (WA7AQH)

MOST WANTED LIST (TOP 25)
FOR NORTH AMERICA, WEST COAST
AS OF September 9, 2022
FT5/W CROZET ISLAND
P5 DPRK NORTH KOREA
3Y/B BOUVET ISLAND
FT/G GLORIOSO ISLAND
SV/A MOUNT ATHOS
YK SYRIA
FT5/X KERGUELEN ISLAND
3A MONACO
BV9P PRATAS ISLAND
ZS8 PRINCE EDWARD & MARION ISLANDS
EZ TURKMENISTAN
BS7H SCARBOROUGH REEF
CE0X SAN FELIX ISLANDS
PY0T TRINDADE & MARTIM VAZ ISLANDS
T5 SOMALIA
5A LIBIA
YV0 AVES ISLAND
AP PAKISTAN
VK0M MACQUARIE ISLAND
3Y/P PETER 1 ISLAND
VU7 LAKSHADWEEP ISLANDS
ZC4 UK BASES ON CYPRUS
PY0S SAINT PETER AND PAUL ROCKS
FT/T TROMELIN ISLAND
ET ETHIOPIA
This list is taken from the ClubLog MOST WANTED section using filtering for North America, NA West Coast, all bands, all modes. The ClubLog list covers all 340 entities. ClubLog is free to join with many SDXA members joining.

DXPEDITION SOLICITATIONS


ALL DXpedition funding requests are to be in writing to the club's mailing address. Since funding is limited, in this manner, our DXpedition funding committee can give your request the consideration it deserves.
SOLAR ACTIVITY AND PROPAGATION SECTION

For additional info, try this SOLAR LINK for everything you ever wanted to know about the current Sun at the SolarHam site by VE3EN
Link to SPACEWEATHER.COM, a quick source for the daily activity on the sun
Link to NOAA SPACEWEATHER
What is this?

SDXA CALENDAR
2022
November 30, 2022 SDXA 80 Meter Net 8 AM & 160 Meter Net at 8 PM
December 1, 2022 SDXA Awards Dinner
December 3-4, 2022 FT Round Up Contest
December 7, 2022 SDXA 80 Meter Net 8 AM & 160 Meter Net at 8 PM
December 14, 2022 SDXA 80 Meter Net 8 AM & 160 Meter Net at 8 PM
December 21, 2022 SDXA 80 Meter Net 8 AM & 160 Meter Net at 8 PM
December 28, 2022 SDXA 80 Meter Net 8 AM & 160 Meter Net at 8 PM
JOIN THE SDXA
Regular dues – $20 per person.
Second family member – $10.
Under 19 years of age are free.
DUES LINK.
We accept PayPal too.

NW HAM RADIO CONVENTION & SWAP MEETS

Lynn N7CFO keeps the best listing.
More Information
IA ETHICS OPER PROCEDURES
OUTSIDE HELP IN ANTENNAS & TOWERS
CONTESTING LINKS

There are a lot of links to contesting activities in the DX/Contesting drop down menu above the 24-hour clock on the right of this page. But here are a couple of the best.
1. WA7BNM
2. CONTESTING.COM
INTERNET ENTITY PRONOUNCER

How do you pronounce a DX entity's name? Here is a link to the pronouncing. There is also a audio link to a human voice saying the entity's name correctly. This authority is the 3rd edition Merriam Webster Geographical Dictionary. Covering only legitimate countries, it does not cover non-country ARRL entities.
More Information
Recent News
2023 SDXA Election of Officers


The Spokane DX Association November 3rd elected a new club president, Randy Foltz K7TQ. Randy has served as president previously and as chair or co-chair for four PNW DX Conventions. He is also a frequent contributor to the Spokane DX YouTube channel. The other three SDXA Officers were returned to office on a unanimous vote: […]
Spokane Hamfest 2022


The Spokane Hamfest resumed after a two-year break for Covid in 2022. There was a great crowd. SDXA members were very active in registration, setup, workshops and selling. Here is a photo of the crowd by Joe Somday KF7PBM Murf (N7UVH) and I (N7GCO) were busy selling the last of Janet's equipment. (Photo by Joe […]
Peter K0NG Receives His DXCC Certificate


Peter K0NG received his DXCC Certificate for confirmed contacts with 100  countries. He is here with Mel N7GCO who was his mentor (Elmer).
Bob N7AU New 89′ Crank-up tower installed


Bob N7AU and Tom KC7UG installed Bob's new crank-up tower September 2, 2022. This is the monster crank-up he bought and brought back from the south. Thanks to Tom KC7UG and his helper they came over with a boom truck today and in about 2 hours we the tower out of the trailer and mounted. […]
2022 PNW DX Convention


August 5-7, 2022 the SDXA hosted the Pacific NW DX Convention. It was the first in-person convention in three years due to Covid. It was help at the Davenport Centennial Hotel on the Spokane River. The speakers were outstanding and everyone enjoyed being together again. (Photos by Meg Foltz) Ed Hare W1RFI speaking on "Radio […]