February SDXA Meeting
Date: February 6, 2020
Location: Spokane Valley Library
12004 E. Main Avenue
Spokane Valley, WA 99206
Time: 7:00 PM
3830 Contest Reports — Pat (Murf) Murphy (N7UVH) — The best way to report contest scores.
Spotting Programs
Bob Hallock (K7TM) — w6rk county hunting/parks on the air/QSO party spots
Gary Swartout (K7GS) — CC User
Chuck Williams (KI7DG) — DX Summit
Learn how to:
Download and/or connect the spotting program
Best set up the spotting program, including filters and views
What each spotting program is best used for
How you use it in your station

UPCOMING SDXA PROGRAMS
March 5, 2020
Location: North Library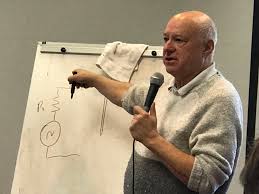 Bob Zavrel (W7SX) – Low band antennas
Learn about effective wire antennas for the low bands. Just what we all need in this part of the sunspot cycle.
Bob is the author of the ARRL book "Antenna Physics: An Introduction." He is a noted antenna designer and accomplished the DXCC Honor Roll with only tree-supported wire antennas.
He is the SDXA Technical adviser. Bob is building a new antenna farm north of Spokane.
April 2, 2020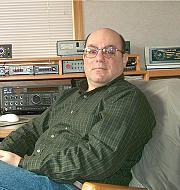 Al Rovner (K7AR) – Micronesia DXpedition (Part of WVDXC)
Al has just returned from a DXpedition to Micronesia. He will given insights into how to do a personal DXpedition.
A veteran of many contest trips to the Caribbean, Europe, the Pacific and Asia.  Al holds Top Of The Honor Roll – 1 (North Korea).    Al has held various callsigns from GU, 4U1ITU (op), VP5VEU, VP2V/K7AR, YK0A (op), SV5/K7AR, K7AR/C6A, ZF2RA and 9M6ERT.
May 7, 2020
Carl Luetzelschwab (K9LA) – Propagation for DX (Skype Presentation)
Carl has contributed many articles to the various Amateur Radio publications on propagation. He is a frequent speaker on this topic at Dayton and Visalia. He and his wife Vicky AE9YL like to travel, and have operated from Syria (YK9A in 2001), Market Reef (OJ0 in 2002) and the Cayman Islands (many trips over the years). Carl is a retired RF design engineer.

SDXA CLUB LEADERS
SDXA Officers
President – Gary Bytnar (AD7XG) — Card Checker & Room Setup
Vice President – Mel Ming (N7GCO) — Programs, User Group & Webmaster
Secretary – Jay Holcomb (WA0WWW) — Contests & Spokane Hamfest
Treasurer – John Gager (K7KB) — Membership & Webmaster
SDXA Leaders & Activity Teams
Club Log – Chuck Williams (KI7DG)
DXing – Mel Ming (N7GCO), Bob Hallock (K7TM), & Mike Buettner (K7STO)
DX Net – Pat (Murph) Murphy (N7UVH)
Field Day – David Wilhelm (WA7TNT) & Mike Buettner (K7STO)
Health and Welfare of Members – Gary Swartout (K7GS)
Historian – Steve Sala (K7AWB)
K7SDX Trustee – Dick Snell (W7BHP)
New HF Mentoring & Remote Station – Del  Morissette (WA7AQH)
Photographers – Jeff Banke (NZ2S) & Bob Hallock (K7TM)
Refreshments – Mike Buettner (K7STO), Bob Lee (N7AU), Diane Lee (KB7JPX), Tom Flint (KC7UG) & Cathy Flint (KB7BEK)
QSL Card Checkers — Gary Bytnar (AD7XG) & Bruce Wade N7ZA
Technical – Bob Zavrel (W7SX)
Webmasters – John Gager (K7KB), Mel Ming (N7GCO), & Del Morissette (WA7AQH)
FIELD DAY 2020
Location: David's (WA7TNT) Farm (Cheney)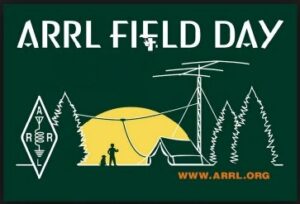 Dates: June 27-28, 2020
Setup Date: June 26, 2020
We have an awesome leadership team shaping up. There will be three stations and room for tent camping, trailers and motorhomes.
Leadership Team:
• Co-Leaders: David (WA7TNT) and Mike (K7STO)
• Towers, Antennas and Generators: Gary (AD7X)
• Radios, Computers & Networking: Jay (WA0WWW)
• Food & Meals: Del (WA7AQH)
• Operating Scheduling: John (K7KB)
• Promotion: Doug Brede (W3AS)
• Ground Crew for Setup and Take Down: Doug (W3AS) & Mike (K7STO)
The EWARG (Eastern Washington Amateur Radio Group) will be joining with the SDXA for Field Day.

SDXA Lending Library
Did you know that the SDXA has a lending library?
Each month Jay (WA0WWW) brings these books in his truck and any member can check them out.
Up the Tower by Steve Morris, K7LXC ($35)
If you are thinking of putting up a tower, this is a great book.
Array of Light, 3rd edition: Straight talk about antennas and related subjects, by Tom Schllier N6BT ($35)
HF Vertical Performance and tests, by Steve and Ward Silver N0AX ($35)
Real tests on popular HF Vertical antennas
HF Triband Performance and test, by Steve and Ward ($35)
Real tests on popular HF Vertical antennas
RTTY Handbook, 73Magazine staff ($35) (donated by N7AU)
If you are interested in RTTY, check this book out.
The Care and Feeding of Trans. Lines by W1ZR ($35) (donated by AD7XG)
Vertical Antenna Classics by KU7G/ARRL ($15)(donated by AC7MV)
DXing 101x by AC6V ($25) (donated by AC7MV)
A great introduction to DXing.
NOTE: The Price after the book is what you owe the club if you don't bring it back.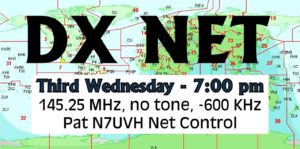 ---

January 2020 MINUTES RELEASED
LINK to Minutes: sdxa_minutes_2020_01web

MOST WANTED LIST (TOP 25)
FOR NORTH AMERICA, WEST COAST
AS OF January 7, 2020
from ClubLog
1. FT5/W CROZET ISLAND
2. SV/A MOUNT ATHOS
3. P5 DPRK NORTH KOREA
4. 3Y/B BOUVET ISLAND
5. FT/G GLORIOSO ISLAND
6. YK SYRIA
7. FT5/X KERGUELEN ISLAND
8. BV9P PRATAS ISLAND
9. ZS8 PRINCE EDWARD & MARION ISLANDS
10. EZ TURKMENISTAN
11. BS7H SCARBOROUGH REEF
12. CE0X SAN FELIX ISLANDS
13. PY0T TRINDADE & MARTIM VAZ ISLANDS
14. T5 SOMALIA
15. AP PAKISTAN
16. 5A LIBIA
17. YV0 AVES ISLAND
18. Z6 REPUBLIC OF KOSOVO
19. 3Y/P PETER 1 ISLAND
20. 3A MONACO
21. VU7 LAKSHADWEEP ISLANDS
22. VK0M MACQUARIE ISLAND
23. PY0S SAINT PETER AND PAUL ROCKS
24. ET ETHIOPIA
25. FT/T TROMELIN ISLAND
This list is taken from the ClubLog MOST WANTED section using filtering for North America, NA West Coast, all bands, all modes. The ClubLog list covers all 340 entities. ClubLog is free to join with many SDXA members joining.

DXPEDITION SOLICITATIONS


ALL DXpedition funding requests are to be in writing to the club's mailing address. Since funding is limited, in this manner, our DXpedition funding committee can give your request the consideration it deserves.

For additional info, try this SOLAR LINK for everything you ever wanted to know about the current Sun at the SolarHam site by VE3EN
Link to SPACEWEATHER.COM, a quick source for the daily activity on the sun
Link to NOAA SPACEWEATHER
What is this?

SDXA CALENDAR
2020
Jan 2 SDXA Meeting
Jan 4-5 ARRL RTTY Roundup
Jan 15 SDXA DX Net
JOIN THE SDXA
Regular dues – $20 per person.
Second family member – $10.
Under 19 years of age are free.
DUES LINK.
We accept PayPal too.

NW HAM RADIO CONVENTION & SWAP MEETS

Lynn N7CFO keeps the best listing.
More Information
IA ETHICS OPER PROCEDURES
OUTSIDE HELP IN ANTENNAS & TOWERS
CONTESTING LINKS

There are a lot of links to contesting activities in the DX/Contesting drop down menu above the 24-hour clock on the right of this page. But here are a couple of the best.
1. WA7BNM
2. CONTESTING.COM
INTERNET ENTITY PRONOUNCER

How do you pronounce a DX entity's name? Here is a link to the pronouncing. There is also a audio link to a human voice saying the entity's name correctly. This authority is the 3rd edition Merriam Webster Geographical Dictionary. Covering only legitimate countries, it does not cover non-country ARRL entities.
More Information
Recent News
New SDXA Club Log Administrator


We all have enjoyed and recognized the features of Club Log as a valuable resource. For several years the SDXA Club Log Administrator has been Chuck Williams (KI7DG). Chuck has done a fantastic job of helping SDXA members become active on Club Log and provided monthly reports on our progress for club meetings. Chuck is also […]
Another Member Tower Goes Up


Jeff Banke (NZ2S) got his tower and antenna up. The tower is Rohn 25 with a Hexbeam antenna.
New Projector For The SDXA!


UPDATE: In the November meeting the club voted to procure a new business quality projector for future presentations and conventions. I'm happy to report that we now have our new projector shown above. This is a commercial quality Panasonic PT-VZ580 projector with a resolution of 1920 x 1200 and a brightness of 5000 lumens. It […]
Fall Tower and Antenna Work in the club


Mike Buettner (K7STO), with the assistance of Bob Lee (N7AU) and Woody Jacobson (N7HCJ) lowered Mikes 60 ft tower down. Performed yearly antenna and tower maintenance (checked every thing over) then added my first 160m antenna (inverted L) to the tower. Mike has a wonderful setup for raising and lowering his tower. Jeff Banke (NZ2S) […]
SDXA MEETING MINUTES REORGANIZED


.