SDXA INFORMATION
Here is a PDF that tells about the SDXA
SDXA Connection Dinner
I think many of us are ready to come out of our shell after the pandemic. We had planned for a Awards dinner in December, but as you all know, that didn't happen because of being dumped on with snow. The club officers still wanted to have an in-person get together just to keep some connection with our club members. So hence, we have setup a Connection Dinner for April 6th at the Longhorn in the SPOKANE VALLEY ON ARGONNE. Take note this in bold to make sure you realize we are NOT having it in Airway Heights as they were already booked. Here are the details:
Date: April 6th., 2023
Time: Dinner At 7:00PM with a no-host bar available at 6:00PM
Place: Longhorn BBQ on Argonne in the Spokane Valley (2315 N. Argonne Rd.)
Buffet Items: Ribs, Chicken, BBQ Beef with trimmings.
The price is the same as previously, $34.00 per person. Below is the Paypal link for signing up. If you prefer not to use Paypal, you can also send us a check letting us know it's for the dinner and for the appropriate number of people attending.
Next SDXA Program and Meeting
March 2, 2023
Field Day 6A – Mike & Key Style with Michael Dinkelman
A review of the most distinctive Field Day site in the nation. Where it is, how it evolved, organization, and the really cool stuff.

"New to HF" Workshop February 18, 2023
The Spokane DX Association is offering a FREE "New to HF" Workshop on February 18th from 10:00 am – Noon on Zoom on February 18th.
This workshop is designed for Amateur radio operators who would like to get into HF, especially designed for new General License hams. We offer this workshop after each of Jack Tiley's General Licensing Ham Classes.
The Workshop will cover:
Why Get into HF, at all?
How does HF differ from VHF/UHF?
Equipment needed for Getting into HF?

Antenna options and recommendations
Radios options and recommendations
Power Supplies guidelines
Computer Logging software options
Computer Spotting software options

Sample Getting Started equipment
You will be provided with specific recommendations. The focus is on how to do it on a limited budget. There will be time for questions and answers as well as coaching.
An extensive handout will be made available to all participants.
Seminar Leaders: Mel Ming (N7GCO) and Del Morissette (WA7AQH)
Date: February 18, 2023
Time: 10:00 am – Noon
On Zoom
Contact "teammel at gmail.com" for zoom login and workshop handouts.
The Workshop is FREE.
SDXA DX NETS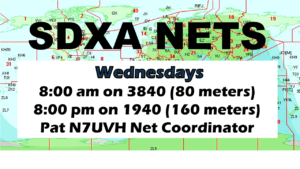 Upcoming SDXA Programs
April 6, 2023
SDXA Connection Dinner
Location Argonne Longhorn
May 4. 2023
Practical Hints and Tools and Field Day Planning
In-Person (Shadle Park Spokane Library Studio) and Hybrid Meeting
Practical Hints with Mike Buettner K7STO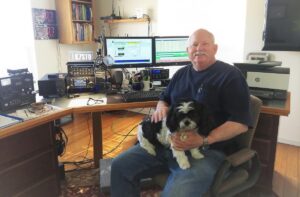 Coax marking, small battery backup for cell phone & antenna analyzers, how to crimp on PL-259 connectors, the basic tools needed for installing  PL-259 and Power Poles connectors.
Field Day Planning with the Idaho Renegades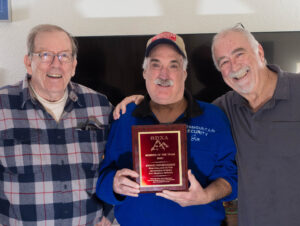 This year the SDXA is planning a great field day in North Idaho. Come and be part of the planning and enjoy the fun.

SDXA CLUB LEADERS
SDXA Officers
President – Randy FOltz (K7TQ) — Million Point Club, Club Contests, and User group
Vice President – Mel Ming (N7GCO) — Programs, User Group, YouTube Channel, & Webmaster
Secretary – Jay Holcomb (WA0WWW) — Contests & Spokane Hamfest
Treasurer – John Gager (K7KB) — Finance Team, Membership & Webmaster
Past President — Gary Bytnar (AD7XG) — Card Checker
SDXA Leaders & Activity Teams
Club Log – Pat (Murph) Murphy (N7UVH)
Contesting – Jay Holcomb (WA0WWW)
DXing – Mel Ming (N7GCO), Bob Hallock (K7TM), & Mike Buettner (K7STO)
DX Awards – (100 Country Club & Challenge Award) Mike Buettner (K7STO)
DX Net – Pat (Murph) Murphy (N7UVH)
Finance Investment Team – John Gager (K7KB),  Gary Swartout (K7GS), Del Morissette (WA7AQH)
Groups.io User group – Randy (K7TQ), John (K7KN), Gary (K7GS), Stephen (W7AWB), Mel (N7GCO)
Health and Welfare of Members – Gary Swartout (K7GS)
Historian – Steve Sala (K7AWB)
Hybrid Meetings – Brandon Childs (W7BKS)
K7SDX Trustee – Mike Buettner (K7STO)
Media – Mel Ming (N7GCO)
Meeting Refreshments – Mike (K7STO) and Bob (N7AU)
Meeting Room Setup —  Gary Bytnar (AD7XG) team leader
Membership – John Gager (K7KB)
Million Point Club – Randy Foltz (K7TQ)
New HF Mentoring – Del Morissette (WA7AQH)
Pre-Zoom meeting  hosts –– Pat (Murph) Murphy (N7UVH),  Jeff Banke (NZ2S)
QSL Card Checker — Gary Bytnar (AD7XG)
Spokane Hamfest – Jay Halcomb (WA0WWW)
Spokane DX YouTube Channel – Mel Ming (N7GCO)
Technical – Gary Swartout (K7GS), Jeff Banke (NZ2S)
Webmasters – John Gager (K7KB) & Mel Ming (N7GCO)

MOST WANTED LIST (TOP 25)
FOR NORTH AMERICA, WEST COAST
AS OF September 9, 2022
FT5/W CROZET ISLAND
P5 DPRK NORTH KOREA
3Y/B BOUVET ISLAND
FT/G GLORIOSO ISLAND
SV/A MOUNT ATHOS
YK SYRIA
FT5/X KERGUELEN ISLAND
3A MONACO
BV9P PRATAS ISLAND
ZS8 PRINCE EDWARD & MARION ISLANDS
EZ TURKMENISTAN
BS7H SCARBOROUGH REEF
CE0X SAN FELIX ISLANDS
PY0T TRINDADE & MARTIM VAZ ISLANDS
T5 SOMALIA
5A LIBIA
YV0 AVES ISLAND
AP PAKISTAN
VK0M MACQUARIE ISLAND
3Y/P PETER 1 ISLAND
VU7 LAKSHADWEEP ISLANDS
ZC4 UK BASES ON CYPRUS
PY0S SAINT PETER AND PAUL ROCKS
FT/T TROMELIN ISLAND
ET ETHIOPIA
This list is taken from the ClubLog MOST WANTED section using filtering for North America, NA West Coast, all bands, all modes. The ClubLog list covers all 340 entities. ClubLog is free to join with many SDXA members joining.

DXPEDITION SOLICITATIONS


ALL DXpedition funding requests are to be in writing to the club's mailing address. Since funding is limited, in this manner, our DXpedition funding committee can give your request the consideration it deserves.
SOLAR ACTIVITY AND PROPAGATION SECTION

For additional info, try this SOLAR LINK for everything you ever wanted to know about the current Sun at the SolarHam site by VE3EN
Link to SPACEWEATHER.COM, a quick source for the daily activity on the sun
Link to NOAA SPACEWEATHER
What is this?

SDXA CALENDAR
2022
February 8, 2023 SDXA 80 Meter Net 8 AM & 160 Meter Net at 8 PM
February 11-12, 2023 CQ WPX RTTY Contest
February 15, 2023 SDXA 80 Meter Net 8 AM & 160 Meter Net at 8 PM
February 18, 2023 SDXA New to HF Workshop
February 22, 2023 SDXA 80 Meter Net 8 AM & 160 Meter Net at 8 PM
March 1, 2023 SDXA 80 Meter Net 8 AM & 160 Meter Net at 8 PM
March 2, 2023 SDXA Program and meeting (Zoom)
March 4-5, 2023 ARRL DX SSB Contest
March 8, 2023 SDXA 80 Meter Net 8 AM & 160 Meter Net at 8 PM
March 11-12, 2023 Idaho QSO party
JOIN THE SDXA
Regular dues – $20 per person.
Second family member – $10.
Under 19 years of age are free.
DUES LINK.
We accept PayPal too.

NW HAM RADIO CONVENTION & SWAP MEETS

Lynn N7CFO keeps the best listing.
More Information
IA ETHICS OPER PROCEDURES
OUTSIDE HELP IN ANTENNAS & TOWERS
CONTESTING LINKS

There are a lot of links to contesting activities in the DX/Contesting drop down menu above the 24-hour clock on the right of this page. But here are a couple of the best.
1. WA7BNM
2. CONTESTING.COM
INTERNET ENTITY PRONOUNCER

How do you pronounce a DX entity's name? Here is a link to the pronouncing. There is also a audio link to a human voice saying the entity's name correctly. This authority is the 3rd edition Merriam Webster Geographical Dictionary. Covering only legitimate countries, it does not cover non-country ARRL entities.
More Information
Recent News
Proposed Constitution Change


Here is a marked up copy of the proposed SDXA constitution Change. It will be presented at the February  2023 meeting and voted on at the March 2023 meeting Constitution_sdxa_2023_mar_02_markup-b
SDXA Million Point Club


SDXA Million Point Club The SDXA Million Point Club was established in October 2021 to recognize SDXA members who accomplished a combined score of at least one million points in the ten PNW Challenge Cup contests. The ten contests are a combination of three CW, three SSB, three RTTY, and one mixed CW and SSB […]
25 Year ARRL Certificate and Pin


Congratulations to Jim Monroe N7ESU for receiving his 25-year ARRL certificate and pin.
Highest DX Awards – DXCC Honor Roll #1


One of the highest DXCC awards anyone can achieve is DXCC Honor Roll #1 To qualify, you must have a total confirmed entity count that places you among the numerical top ten DXCC entities total on the current DXCC List (example: if there are 340 current DXCC entities, you must have at least 331 entities […]
2023 RTTY Round up


This weekend Mel N7GCO hosted a multi-one team for the ARRL RTTY RU. We all had a great time and exceeded our contest goals, which is always fun. The team consisted of Randy K7TQ, Jay WS7I (one of the co-creators of the contest) who have been my mentors on RTTY contesting and Mel N7GCO. In a […]