SEPTEMBER 5th SDXA MEETING
Speaker: Mike Ritz (W7VO), the NW ARRL Director, Past President of the Willamette Valley DX Club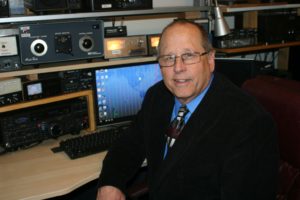 Mike will be doing two mini seminars:
1. "Behind the Curtain: Inside the ARRL Boardroom" — Mike will show what actually happens during an ARRL Board meeting, how it's organized, and the special role that Vice Directors play in the process.
2. "Using An SDR To Identify Noise In The Shack" — Mike will demonstrate how to use one of the cheap SDR's to identify specific noise in your shack and area. Jay and I heard Mike present this and it was very helpful. I think we will all get some ideas on how to reduce RFI.
Location: Spokane County Library on Argonne
Time: 7:00 PM
Date: September 5, 2019
HIGHLIGHTS OF THE JULY 11, 2019 PROGRAM
Rob Fanfant (N7QT) Rob is very active in DXpeditions and is president of the Western Washington DX Club
"Ducie Island 2018 DXpedition VP6D"
Ducie Island, a rarely visited island atoll, has been part of the Pitcairn Islands since 1902, there are no permanent inhabitants.
Ducie became a DXCC country on November 2001. It was great to hear all about this very successful DXpedition and one of the first to aggressively use FT8. This DXpedition was awarded the Best DXpedition of the year award at Friedrichshafen.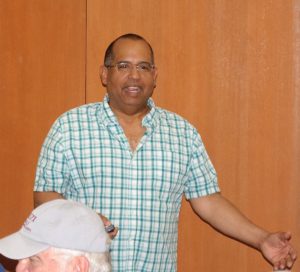 Rob Fanfant N7QT (Jeff Banke Photo)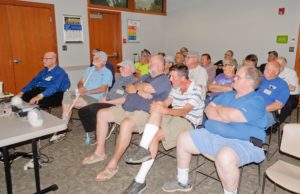 Crowd attending (Jeff Banke Photo)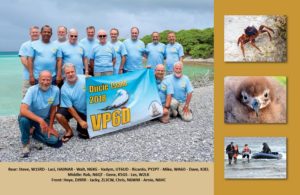 Ducie Island Team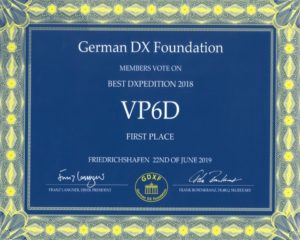 DXpedition of the Year Award
HIGHLIGHTS OF THE JUNE 6, 2019 PROGRAM
Brian Moran (N9ADG) Editor of the ARRL Contest Journal, did an outstanding presentation on "ARRL Sweepstakes from the Pacific Northwest"
He is part of Team K7IR which has been competing in the Sweepstakes Multi-operator category for a number of years, and has earned the top spot a few times. Brian shared about the appeal of this contest, some of the things they've learned positively and negatively, and some techniques that apply. His winsome presentation made everyone want to be part of such a fun team. Brian clearly demonstrated how you can be competitive and still have fun at the same time. He also shared several needed technics if you are going to operate as a multi-station.
Per Mel VP N7GCO, "We are very privileged to have Brian speak at our club. He is a wonderful ham who has mentored many DXers. He designed the receive antennas used on the Ducie DXpedition. He is honestly one of the most effective hams I have ever known."
———————————————————————————————————
LIBRARY MEETING LOCATIONS:
Regular monthly meetings are usually alternated between Spokane County Libraries, and are always at 7:00PM the first Thursday of the month.
++++++++++++++++++++++++++++++++++++++++++
North Spokane Library
44 E. Hawthorne Road
Spokane, WA 99218
phone: 893-8350
A Spokane County library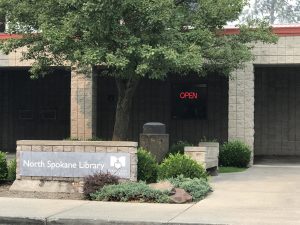 NORTH SPOKANE LIBRARY
To get to the site, from I-90, go north on Division/Ruby (US-395 & US-2) until the two highways split (just over 6 miles). Stay left on Division (US-395, left at the "Y" split) to the second traffic light (first Country Homes, then Hawthorne) and turn right (east) onto Hawthorne. The library is one block east of Division; the entrance is on the south side of the building.
LIBRARY LINK
+++++++++++++++++++++++++++++++++++++++++
Spokane Valley Library
12004 E. Main Avenue
Spokane Valley, WA 99206 (behind Sprague Avenue Chase Bank)
phone: 893-8400
A Spokane County library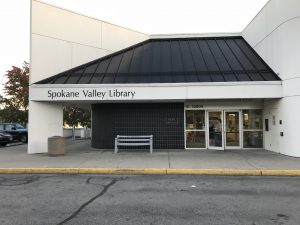 SPOKANE VALLEY LIBRARY
LIBRARY LINK
+++++++++++++++++++++++++++++++++++++++++
Argonne Library
4322 N. Argonne Road
Spokane, WA 99212
phone: 893-8260
a Spokane County library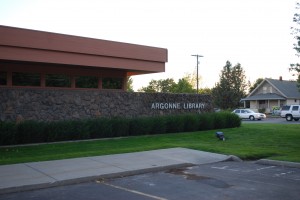 ARGONNE LIBRARY
LIBRARY LINK
++++++++++++++++++++++++++++++++++++++++
Otis Orchards Library
22324 E. Wellesley Avenue
Otis Orchards, WA 99027 (just east of Harvard and Wellesley)
Phone: 893‐8390
A Spokane County library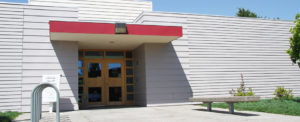 OTIS ORCHARDS LIBRARY
LIBRARY LINK
+++++++++++++++++++++++++++++++++++++++
Airway Heights library
1213 S Lundstron St
Airway Heights, WA 99001
phone: 509.893.8250
A Spokane County Library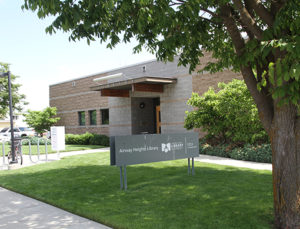 AIRWAY HEIGHTS LIBRARY
LIBRARY LINK