JANUARY SDXA DX NET CHECK-INS
January 16, 2019
W7GSV – Bob from North Idaho. Had worked a number of band fills on Sierra Leone
K7AWB – Steve from Nine Mile Falls. Got his Yaesu transceiver back and installed.
K7HRT – Pat from the Valley. Has been working a lot of FT8.
K7GS – Gary form Spokane. Worked Sierra Leone; his computer/software now works.
WA7AQH – Del from Nine Mile Falls. Got his station all put back together and all the cables labeled. Loves his DX Engineering magnetic loop receive antenna.
AD7XG – Gary from Davenport. Worked the RTTY Round up and CW contest. DXpedition hunting this next week.
N7GCO – Mel from Cheney (Net Control). Mostly working FT8 160. Trying to get WAS on 160.
Dxpeditions
There are a number of DXpeditions and rare DX locations going to be on in the next 30 days:
• Sierra Leone, which a number of you have already contacted
• Myanmar, from now until the end of the month.
• Ethiopia, for the next three days
• Chatham Island, from Tomorrow until the end of the month
• Rwanda, starting Friday thru Feb 14th
• Brunei, the first two weeks of February
Next Club Meeting
The next club meeting with be an introduction to Antenna Modeling by Bob Zavrel W7SX. He will be featuring EZNEC. The meeting with be Thursday evening February 7th at the North Spokane County Library above the Y.
We will then have a follow up workshop for all who are interested on Saturday February 9th starting at 1 PM at the Deer Park Spokane County Library. I will have the room setup with tables and powerstrips, so participants can bring their laptops. This is a hands on workshop.
Thanks to Doug Cole
We thank Doug Cole, N7BFS, for the permission to use the 145.25 repeater. We greatly appreciate Doug allowing us to use his repeater.
At the February 7 meeting, a vote will be taken between the 3rd Wednesday and the 4th Thursday of the month for the regular SDXA DX Net. At that point, we will set it permanently.
SIGN UP FOR THE 2019 PNW DX CONVENTION
IN SEATTLE
AUGUST 9-11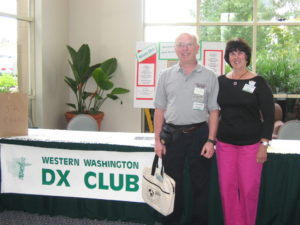 Stephen K7AWB & Peggy W7PEG at the 2004 PNW DX Convention in Everett.
.
Here is the LINK to see the presentations, sign up for the event, and book your hotel early. It looks like a wild weekend!
JANUARY MEETING MINUTES RELEASED
3830
FEBRUARY HAS TWO IMPORTANT CONTESTS
CONTEST 5 OF 10 AND 6 OF 10

CQ WPX RTTY – FEB 9-10 RULES LINK
ARRL DX CW – FEB 16-17 RULES LINK
These ares the 5th and 6th contests in the ten contest competition between PNW DX clubs. Your scores allow the SDXA to compete with the WWDXC in Seattle, the WVDXC in Portland, the IDEX in Idaho, and the Orca DX & Contesting Club in British Columbia.
LATEST SDXA MEMBERS' TOTALS IN THE PNW RACE
JANUARY 11, 2019 LINK
THANKS TO DEL MORISSETTE WA7AQH FOR HIS SOUND PRESENTATION AT THE JANUARY MEETING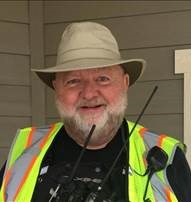 Del and his public service attire
Del presented "Station Audio"
Would you like your station to sound better to the world?
Del covered the technical aspects of various types of mics, matching impedance, outboard audio gear (and why it's often unnecessary), running multiple radios with one audio setup, what compression/leveling/equalization do (and why to take a light hand with them), etc.
HAVE YOU PAID YOUR 2019 SDXA DUES?
Regular membership dues for 2019 are $20
A second family member's dues are $10
Under 19 years of age, dues are waived
You can pay by check to our mailing address in Cheney (at top of page) or
Pay using use PayPal (PAYPAL PAYMENT LINK) or

.

If you are joining for the first time, here is the INFO LINK
A Membership Application is required (MEMBERSHIP APPLICATION LINK)
---
SDXA FIELD DAY 2019?
LINK to more info
THE PNW CHALLENGE CUP COMPETITION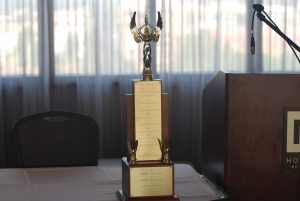 It's the competition between six PNW DX/contesting clubs through ten contests. Jay WA0WWW is our representative tallying the SDXA's scores and submitting them to the group as they occur.
There is both the tally of the SDXA members and the then the tally of the six clubs (SDXA awards a certificate at the its Annual Awards Banquet for the highest total SDXA member and any SDXA member who enters and submits for all ten contests).
The ten-contesting event is between the leading Northwest DX and contesting clubs:
Spokane DX Association (SDXA)
Western Washington DX Club (WWDXC) – Seattle
Willamette Valley DX Club (WVDXC) – Portland
Orca DX and Contesting Club – Vancouver, BC, Canada
Idaho DX Association (IDXA) – Lewiston, ID.
British Columbia DX Club – Vancouver, BC, Canada
The comparison of the six clubs' scores are not available yet, but will be posted when they are available.
The ten contests are (in order):
The rules for some of the above contests are not available on their respective websites yet. Both CQ and the ARRL are slow in publishing the rules for the next contests. The ones in red (linkable) are the only ones currently published.
SDXA HAS CHANGED OUR MAILING ADDRESS
Spokane DX Association
13010 S Short Rd
Cheney, WA 99004
UPCOMING CURRENT DXPEDITION LIST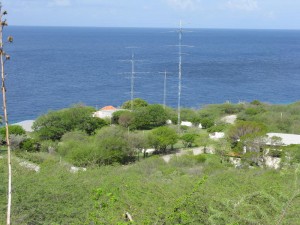 Anyone for Curacao?
DXPEDITION LINK

for more.
MOST WANTED LIST (TOP 20) FOR NORTH AMERICA, WEST COAST AS OF JANUARY 11, 2019
from ClubLog
1. FT5/W CROZET ISLAND
2. SV/A MOUNT ATHOS
3. P5 DPRK (NORTH KOREA)
4. 3Y/B BOUVET ISLAND
5. FT/G GLORIOSO ISLAND
6. YK SYRIA
7. FT5/X KERGUELEN ISLAND
8. BV9P PRATAS ISLAND
9. ZS8 PRINCE EDWARD & MARION ISLANDS
10. EZ TURKMENISTAN
11. BS7H SCARBOROUGH REEF
12. CE0X SAN FELIX ISLANDS
13. T5 SOMALIA
14. Z6 REPUBLIC OF KOSOVO
15. PY0T TRINDADE & MARTIM VAZ ISLANDS
16. 5A LIBIA
17. YV0 AVES ISLAND
18.2A MONACO
19. 3Y/P PETER 1 ISLAND
20. VK0M MACQUARIE ISLAND
This list is taken from the ClubLog MOST WANTED section using filtering for North America, NA West Coast, all bands, all modes. The ClubLog list covers all 340 entities.

DXPEDITION SOLICITATIONS

ALL DXpedition funding requests are to be in writing to the club's mailing address. Since funding is limited, in this manner, our DXpedition funding committee can give your request the consideration it deserves.

SOLAR ACTIVITY AND PROPAGATION SECTION

For additional info, try this SOLAR LINK for everything you ever wanted to know about the current Sun at the SolarHam site by VE3EN
Link to SPACEWEATHER.COM, a quick source for the daily activity on the sun
Link to NOAA SPACEWEATHER
.
Recent News
HAMS HELPING HAMS


.
JACK TILEY AD7FO BECOMES NEW EWA ARRL SECTION MANAGER


.
2019 SDXA ELECTION RESULTS


.
GARY BYTNER AD7XG RECEIVES THE 2018 DXER OF THE YEAR AWARD


.
THE 2018 SDXA ANNUAL AWARDS BANQUET


.