THIS SATURDAY IS THE ANNUAL SPOKANE HAMFEST AT UNIVERSITY HIGH SCHOOL IN SPOKANE VALLEY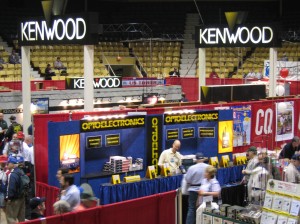 (This photo is from Hamvention In Dayton; The Spokane Hamfest is just a little smaller)

here is a link to the flyer dated September 16.
HOW DID YOU DO IN THE SALMON RUN CONTEST?
DID YOU WIN THE SDXA-SPONSORED PLAQUE?
OR HIGH SCORE FOR SPOKANE COUNTY?

It's the 2018 Salmon Run Contest sponsored by the Western Washington DX CLub (WWDXC) in Seattle.
Here is a
LINK
to the rules and stuff.
ELMER ALERT – pending

HERE IS THE 7QP WINNER WHO WON THE
SDXA-SPONSORED PLAQUE THIS YEAR
7th Area Single-Op (Unassisted) Low-Power CW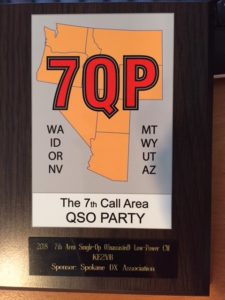 The plaque sponsored by the SDXA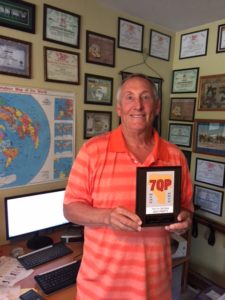 Our winner – Larry Reader KE2VB in Oro Valley, AZ with 156,984 points, 62 multipliers, and 844 CW QSOs
Jim giving a lecture at one of the PNW DX conventions when he was ARRL NW Vice Director, a long time ago
SEPTEMBER MEETING HIGHLIGHTS

Getting ready for the contest season, with the CQWW DX RTTY in September, Randy Foltz (K7TQ) spoke on setting up for RTTY contesting.
• using multiple encoders (MMTTY, 2Tone, and GRITTY)
• setting up VE7CC for RTTY Contacts
• optimizing macros for each contest
• best arrangement on your computer screen for RTTY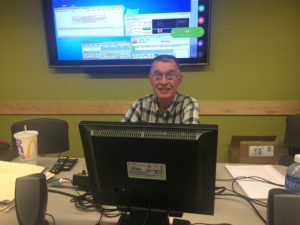 Randy K7TQ delivering the program
There was also a tour of Mike Buettner's station (K7STO). Station tours are a regular event at meetings.
New members will no longer get a free SDXA badge. SDXA badges and hats can be obtained at this LINK.
The annual SDXA Awards banquet will be held at the Airway Heights Longhorn BBQ on December 6 (Thursday). Details later. Reserve that date for the best dinner in town.
ANOTHER GREAT SDXA SUMMER PICNIC

Held at Shadle Park in Spokane for the second year, 24 people joined for pulled pork, lots of drinks, potato salad and chips, etc.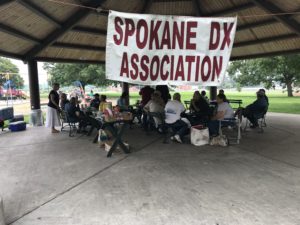 the group under the Shadle Park gazebo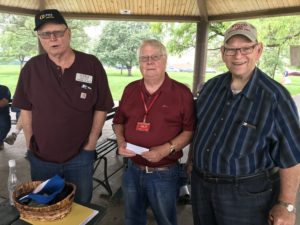 Welcoming a new member Jim Fenstermaker K9JF (left to right: Bob N7AU SDXA Treasurer, Jim K9JF former ARRL NW Director and VP, & Mel N7GCO SDXA VP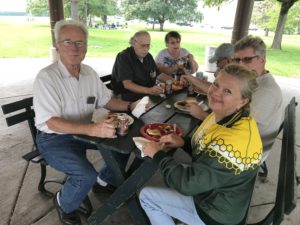 One of the tables – Left to right: Gary AD7XG SDXA President, David AC7MV, Marybeth AE7GT past SDXA Secretary, Svetlana XYL of AD7XG, Chris WX7B past SDXA President, Dick W7BPH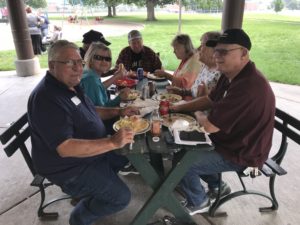 More tables – left to right: Tom KC7UG, Cathy KB7BEK, Mike K7STO (hat showing), Gary K7GS (table end), K7GS XYL Cille, Diane KB7JPX, & Bob N7AU SDXA Treasurer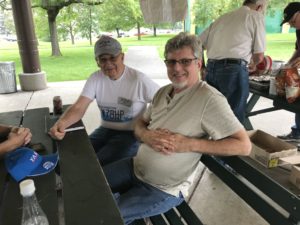 Dick W7BHP says farewell to Chris WX7B SDXA past President as he moves to Hamvention territory.
THE REST OF THE YEAR
from August 6, 2018
LINK

ARRL CANDIDATES ANNOUNCED FOR
NW DIRECTOR AND VICE DIRECTOR
ARRL Announces Director, Vice Director Candidates for Fall Election 08/23/2018
The ARRL Board of Directors' Ethics and Elections Committee has declared as eligible the candidates for the 2018 Board election cycle. Incumbent Directors in four ARRL Divisions face challengers, as does one Vice Director. Both chairs are open in the Northwestern Division.
In the Northwestern Division, both the Director's and Vice Director's chairs are up for grabs, as incumbent Jim Pace, K7CEX, has opted not to seek a new term on the Board.
Incumbent Vice Director Bonnie Altus, AB7ZQ, is in a three-way race for the Director's seat. The other two candidates are Horace Hamby, N7DRW, and Mike Ritz, W7VO.
A three-way race also exists for the Vice Director's seat that Altus is vacating in order to run for Director. The candidates are Delvin Bunton, NS7U; Daniel Stevens, KL7WM, and Mark Tharp, KB7HDX.
The above from the ARRL News (LINK)
AUGUST SDXA DX NET CHECKINS
(August 23)

N7AU BOB, Net Control
AD7XG GARY
WA7AQH DEL
K7AWB STEVE
K7GS GARY
WX7B CHRIS
W3AS DOUG
K7TM BOB
KC7UG TOM
N7GCO MEL
W7BHP DICK
WA0WWW JAY
VISIT THE SPARK MUSEUM
OF ELECTRICAL INVENTION IN BELLINGHAM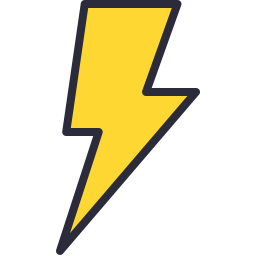 SPARK LINK
JULY MINUTES RELEASED
MINUTES LINK
IN 2006, SOME OF OUR MEMBERS WERE
CQ MAGAZINE CALENDAR PERSONALITIES

CQ photographer Larry Mulvehill WB2ZPI came through our area and photographed these personalities: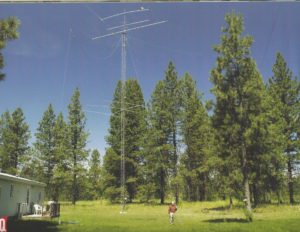 October, 2006
Lamar WA7LT at his antenna farm (two other towers are not shown)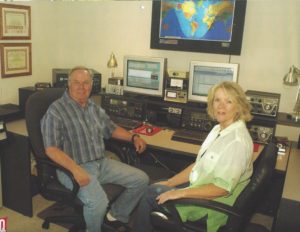 March, 2006
Gary K7OX and Barbara KE7AJ at their operating station in their home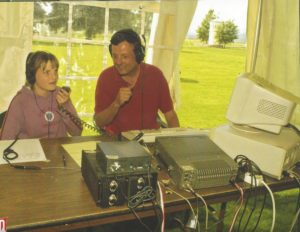 June, 2006
Doug W3AS and Brandi at a SDXA Field Day in Rathdrum, ID
UPCOMING & CURRENT DXPEDITIONS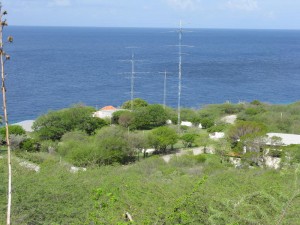 Anyone for Curacao?

DXPEDITION LINK for more.

MOST WANTED LIST (TOP 20) FOR NORTH AMERICA, WEST COAST AS OF JULY 7, 2018
from Club Log
1. SV/A MOUNT ATHOS
2. FT5/W CROZET ISLAND
3. P5 DPRK (NORTH KOREA)
4. 3Y/B BOUVET ISLAND
5. FT/G GLORIOSO ISLAND
6. YK SYRIA
7. FT5/X KERGUELEN ISLAND
8. BV9P PRATAS ISLAND
9. ZS8 PRINCE EDWARD & MARION ISLANDS
10. BS7H SCARBOROUGH REEF
11. EZ TURKMENISTAN
12. Z6 REPUBLIC OF KOSOVO
13. CE0X SAN FELIX ISLANDS
14. T5 SOMALIA
15. PY0T TRINDADE & MARTIM VAZ ISLANDS
16. 5A LIBYA
17. VK0M MACQUARIE ISLAND
18. YV0 AVES ISLAND
19. 3A MONACO
20. 3Y/P PETER 1 ISLAND

NEW SDXA TRI-FOLD BROCHURE AVAILABLE


UPDATED APRIL 28, 2018

This document includes our new President Gary Bytnar AD7XG. Members are urged to print copies of the brochure and distribute to their interested friends or at ham conventions/hamfests/swap meets, etc.


SDXA MEMBER INFORMATION


All members to asked to be certain their contact information is up to date in the SDXA records. A roster of members can be requested from our Secretary Jay Holcomb WA0WWW.

DXPEDITION SOLICITATIONS

ALL DXpedition funding requests are to be in writing to the club PO Box address. Since funding is limited, in this manner, our DXpedition funding committee can give your request the consideration it deserves.


SOLAR ACTIVITY AND PROPAGATION SECTION


This feature is always at the bottom of the web page so I thought I would bring it up top to reintroduce it back to some of you.
For additional info, try this SOLAR LINK for everything you ever wanted to know about the current Sun at the SolarHam site by VE3EN
Link to SPACEWEATHER.COM, a quick source for the daily activity on the sun
Link to NOAA SPACEWEATHER
What is this?
The Miscellaneous Area



SDXA CALENDAR

(#x/y = PNW DX Cup)

2018

Sept 22 Spok Hamfest
Sept 27 SDXA DX Net
Oct 4 SDXA Meeting
Oct 25 SDXA DX Net
Nov 1 SDXA Meeting
Nov 22 SDXA DX Net
Dec 6 Awards Banquet
Dec 27 SDXA DX Net




JOIN THE SDXA

Regular dues – $20 per person.
Second family member – $10.
Under 19 years of age are free.
DUES LINK.
We accept PayPal too.




NW HAM RADIO CONVENTION & SWAP MEETS

Lynn N7CFO keeps the best listing.




MEMBERSHIP ROSTER ACCESS

Active SDXA members can request a copy by email. Contact Secretary Jay WA0WWW. A simple list of members, and links to their QRZ.com sites, is at the Membership Tab.




LOCAL CARD CHECKERS


Bruce Wade N7ZA



IARC ETHICS & OPER PROCEDURES




OUTSIDE HELP IN ANTENNAS & TOWERS
Recent News
WELCOME NEW MEMBER – SCOTT MILLER N7SJM


.
THE 2018 PNW DX CONVENTION TROPHY


.
WELCOME RETURNING MEMBER MERLE TRENARY K7EIQ


.
THE ORIGINAL SDXA FOUNDING TRIO


.
SDXA VISITORS AT THE 2018 PNW DX CONVENTION AT VANCOUVER, BC


.