January -Bob Zavrel W7SX gave a technical and practical tips presentation on low band transmitting antennas 40-80-160 using EZNEC. Receive antennas will be covered at a later date. All of us should take advantage of his impressive inventory of expertise.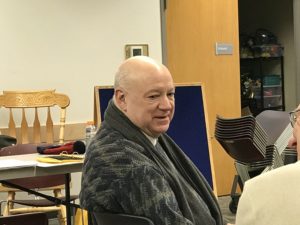 February – Rob Fanfant (N7QT), the leader of the 2017 "Mellish Reef DXpedition" (VK9MA), presented slides of the trip in which he led a 9-operator team from November 3rd – 16th, 2017. They made a little over 43K QSO's from Mellish Reef. Mellish Reef, IOTA (OC-072) is currently #28 most wanted on ClubLog. Rob is the new 1028 president of the Western Washington DX Club (WWDXC) in Seattle.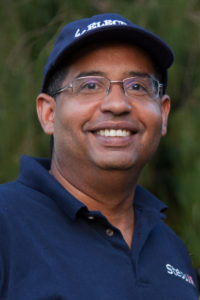 March Vice-President Mel Ming N7GCO started a monthly review of some of our SDXA member's stations with an insight into those of Gary's K7GS (Number 1 DXCC Honor Roll) and Mel's own station. He continued with the various tools a DXer can use such as Spotting tools, DX information services, maximizing station integration, and CLub Log and LOTW.
April – "Have you ever wanted to go on DXpedition that did not involve freezing to death or sleeping in tents on a rock. Bengt-Erik Norum K7ADD described a trip that many in our club could take and your spouses may want to join you." He presented at the International DX Convention in April, 2017 entitled "First Time DXpedition Experience". He went to North Cook Islands as E51AMF in January 2017.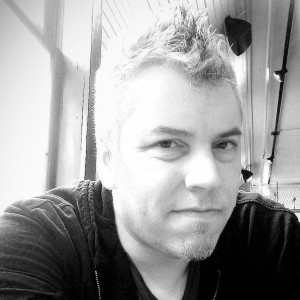 May – A video on the recent J5T DXpedition to Guinea Bissau in Africa.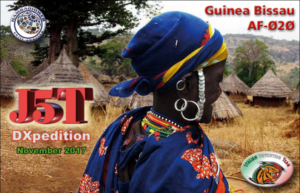 A visit to the AD7XG ham station in Davenport.
A discussion of mobiling by Jay WA0WWW.
June
July
Rob Fanfant N7QT returned for his second time this year to present the F8 digital mode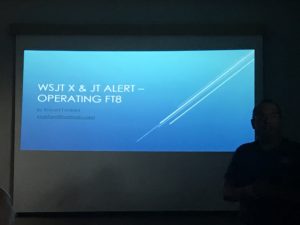 August
September
October
November
December