Sunday, December 31st, 2017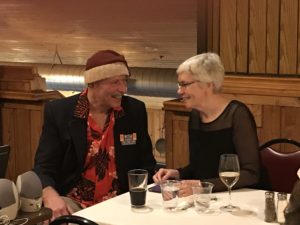 – Lance & Karen (XYL) at 2017 banquet –
LANCE COLLISTER W7GJ FROM FRENCHTOWN, MT
gave an excellent presentation of his EME DXeditions
that activated ten islands in the South Pacific
entltled "THE W7GJ 6M DXING JOURNEY"
Lance has been on many DXpeditions around the world to give EME (Earth-Moon-Earth) enthusiasts a chance to work more countries on that exotic mode. Some were with the wife and one ( Clipperton Island) was with a multi-person major HF DXpedition.
E51SIX from Cook Islands (2009)
3D2LR from Fiji (2010)
5WOGJ from Samoa (2011)
EM6 from Niue (2012)
TX5K from Clipperton Island (2013)
KH8/W7GJ from American Samoa (2014)
VM6 from Micronesia (2015)
T8GJ from Palau (2016)
VK9CGJ from Cocos/Keeling (2017)
VK9XGJ from Christmas Island (2017)
The talk was well rounded for both the dedicated hams and their accompanying spouses or friends. Lance was one of the presenters at the second SDXA-sponsored PNW DX Convention in 2013 in Spokane Valley.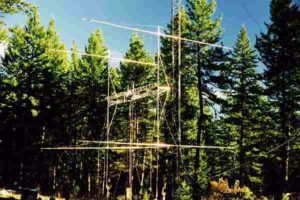 The big 6-meter EME quad array
Lance W7GJ is known around the world. He was the first ham to contact the Space Shuttle. It was in December 1983, operating from Montana as WA1JXN. Astronaut Dr. Owen Garriott, W5LFL, was contacted using a 2m EME array of 12 yagis as shuttle STS-9 passed down along the West Coast of the USA. He obtained the ARRL FFMA Award #7 on October 13, 2015.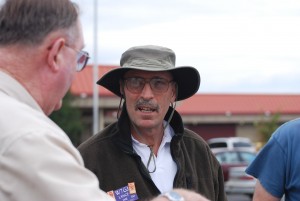 Lance's DXCC totals are 191 on 2 meters and 204 on 6 meters.
For more information on Lance and EME, go to his personal webpage LINK.
INTERESTED IN A 6 METER ANTENNA?

Here is a ANTENNA LINK to the most complete listing of 6 meters antennas, supplied by VE7BQH
AWARDS AT THE BANQUET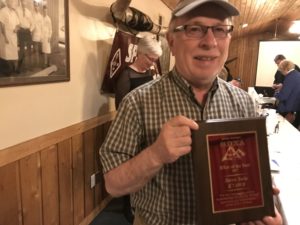 STEPHEN SALA K7AWB, SDXA WEBMASTER
DXER OF THE YEAR
LIFETIME HONORARY MEMBERSHIP: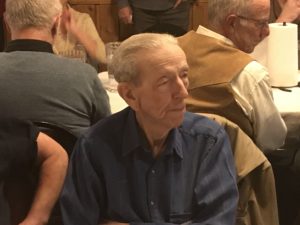 DAN HEARN N5AR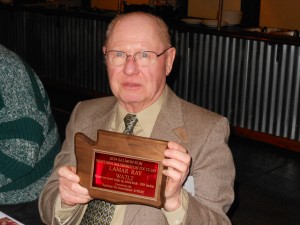 LAMAR RAY WA7LT


GARY ELLIOTT K7OX
What is this all about? Here is the BEGINNINGS LINK to the start of SDXA, written by Lamar WA7LT. It is self-explanatory. None of us would be reading this website if it had not been for these three gentlemen moving to Spokane to be close to their respective daughters about the same time.
2017 SDXA-sponsored PNW DX Convention Chairman Randy Foltz K7TQ gave out plaque awards to his staff supporting the good results of the convention. These awards went to: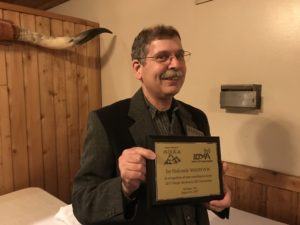 Secretary Jay WA0WWW and his award
Jay Holcomb WA0WWW
Chuck Williams KI7DG
Mel Ming N7GCO
Gary Bytnar AD7XG
The 2017 SDXA-sponsored plaque for the winner of our special category in the Salmon Run contest was SDXA member Gary Swartout K7GS. Thanks Gary for bringing the plaque home.
The category was:
Single Operator
Operating in the ARRL EWA Section
Using low power
Doing a Mixed Mode of two or more of the three allowed modes with a fixed percentage from the rules