Monday, November 6th, 2017
ATTENDED BY SEVERAL SDXA MEMBERS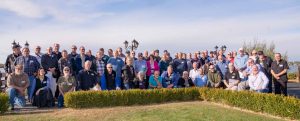 photo by Barry Hansen K7BWH
The annual Pacific Northwest VHF Society's conference was held in Moses Lake on October 14, 2017. It rotates between cities such as Moses Lake, Seaside OR, Seattle area, and Bend OR. In 2006, it was in Bellingham WA which has a neat radio museum founded in 1998. Here is a LINK to the museum's site.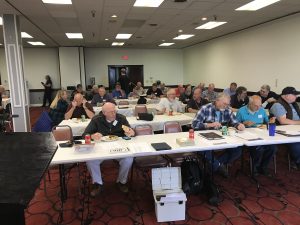 Conference attendees eating lunch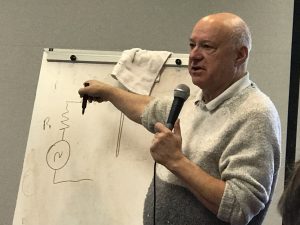 Bob W7SX from SDXA lecturing on his Chapter 10 from his ARRL-published book entitled Antenna Physics: An Introduction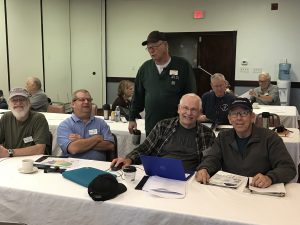 Some of the SDXA crowd in attendance. Left to right, Bob W7GSV, Mark W7MEM, Bob N7AU (standing), N7JPG (non-member), and Bob K7TM. Also in attendance, but not shown, was Carl KE7KPO.