Monday, September 25th, 2017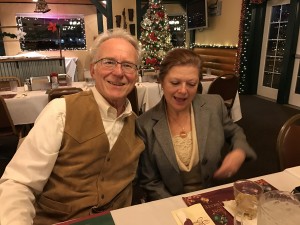 GARY BYTNAR AD7XG
(Shown with wife Svetlana at a recent Awards Banquet)
Gary can be reached at (provided by the ARRL):
Gary Bytnar, AD7XG
26450 Steret Road N.
Davenport WA 99122
Day Phone: (509) 725-0059
ad7xg@arrl.net
BRUCE WADE N7ZA BECOMES EWA CARD CHECKER
Both Gary and Bruce can check DXCC, WAS, VUCC, and WAC awards for the ARRL. 160 meter DXCC cards must be checked by a card checker who has gotten their own 160 meter DXCC award. Neither of these men have that yet.