ANYONE FOR BOUVET ISLAND?
LINK
TO 3Y0I WEBSITE
LINK
TO DX WORLD WEBSITE
THE RAREST OF THE RARE
LINK
TO FUTURE DXPEDITIONS YOU NEED
THERE IS A BIRTHDAY IN APRIL


The first meeting of the SDXA was held on April 11, 2002
Happy 17th birthday to the SDXA!!

CHANGE OF PROGRAM
AT APRIL 4 MEETING

The next Spokane DX Association monthly program will be April 4, 2019 at the Spokane County Library on Argonne from 7 to 8 PM.
Due to our original guest having conflicting appointments, the topic is "Home Brewing, Station Accessories & Tools".
We will have number of presenters sharing great ideas:
• Building Home Brewed Equipment – K7GS (Gary)
• Tower Pushing Tool – N7AU (Bob)
• Home Brewing USB reboot & serial rotor control box – K7KB (John)
• Adding SDXA Logo to Your QRZ Page – WA7TNT (David)
• Voice Keyer for ICOM Rigs – N7GCO (Mel)
• Rotator Cards for Rotators – N7GCO (Mel)
• PSTRotatorAZ Rotator Control Program – N7GCO (Mel)
This will be the first of our idea sharing sessions and I think it will be excellent. All are welcome to attend.
The program will be followed by the SDXA Business meeting.
Note to EZNEC Antenna Modeling Workshop participants:
Due to the weather postponment, the workshop is now on for Saturday, April 20 at 1 pm.
The Spokane DX Association in April is offering an "Antenna Modeling: EZNEC" program led by Bob Zavrel, a well-known author and professional antenna engineer and author of the ARRL book on Antenna Physics. We are inviting all interest hams to join us for the training.
We have a "Antenna Modeling Workshop using EZNEC" on Saturday April 20th at the Deer Park Library, starting at 1 PM. This is a hand-on workshop, so you will need to bring a laptop with the program loaded up on it.
Deer Park Spokane County Library address:
208 S FOREST AVE
DEER PARK, WA 99006
Mel (N7GCO) and Bob (W7SX)
MARCH MEETING MINUTES

LINK
Thanks to Mike Buettner K7STO and his friend Woody Jacobson N7HCJ for the March 7 meeting presentation on "Operation Salmon Run and other Contests in the Field"



Woody N7HCJ & Mike K7STO

PNW DX CHALLENGE CUP SCORES BY SDXA MEMBERS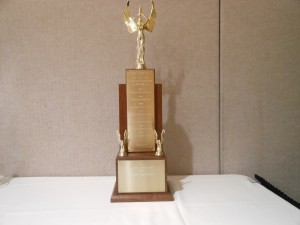 The Challenge Cup trophy
LINK
This link (dated March 8) shows the totals of the first 7 of the 10 contests for the trophy. The last contest shown is the ARRL DX SSB contest.
GOING TO A HAM CONVENTION, SWAPMEET, TAIL GATE PARTY, CONFERENCE, HAMFEST, OR CAMPOUT?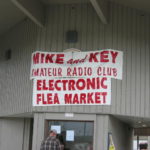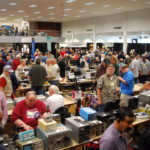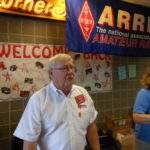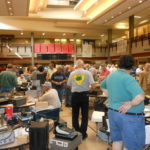 Here is the LINK to the most complete listing for the NW by Lynn N7CFO
FREE AMATEUR BOOKS
1. K1TTT David Robins: BUILDING A SUPER STATION
The history of building the K1TTT amateur radio super station in Peru, MA. You purchase it at $0.00 which means free! 713 pages.
Free PDF download to your computer at this K1TTT LINK.
2. G3TRP Trevor Preece: THE THE VHF/UHF DX BOOK, 2017 Replica Edition
The VHF/UHF DX Book was written in the early to mid-1990s by a team of experienced VHF/UHF DXers and equipment developers, in an effort to pass on our knowledge and stimulate further developments. Looking back, that plan worked very well… for a time. But as we entered the digital age, information of lasting value became trapped on the printed pages and was lost to the next generation of VHF/UHF DXers.
This digital replica of the Second Printing dated 1995 has been released by permission of the copyright owner TRPublishing and its proprietor Trevor Preece G3TRP.
Free PDF download to your computer at this G3TRP LINK.
3. PVRC 2015 ARRL DX CONTEST COOKBOOK
.
Free PDF download to your computer at this PVRC COOKBOOK LINK.

the annual PNW DX Convention
Everett, WA
Here is the PROGRAM LINK:
Do you know that the SDXA sponsored the PNW DX Conventions in 2009, 2013, and 2017? And we expected a great turnout from members of the other DX clubs. And we got just that. So, when the convention is in another city, sponsored by one of the other clubs, they expect a great turnout, too, by us! The programs this year are probably the greatest list of programs that I have ever seen for these PNW conventions.
SDXA SUMMER PICNIC
SATURDAY, AUGUST 3

IN BEAUTIFUL DOWNTOWN
NINE MILE FALLS
at the QTH of Del WA7AQH
Details later
SIGN UP FOR THE 2019 PNW DX CONVENTION
IN SEATTLE
AUGUST 9-11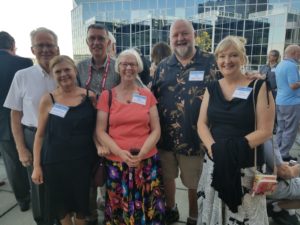 Some members and their spouses at the 2018 PNW DX Convention in Vancouver, BC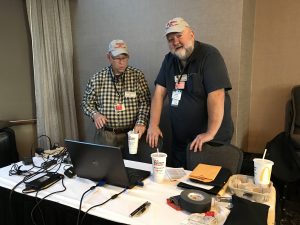 Behind the scenes is what makes a good convention. Here is Mel N7GCO and Del WA7AQH manning the ticket sales at the Spokane sponsored PNW DX Convention in 2017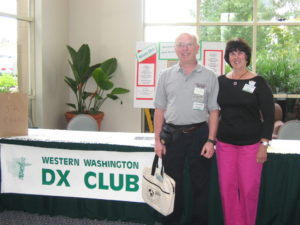 Stephen K7AWB & Peggy W7PEG at the 2004 PNW DX Convention in Everett.
.
Here is the LINK to see the website, sign up for the event, and book your hotel early. It looks like a wild weekend!
3830 … 3830 … 3830
LINK
THE PNW CHALLENGE CUP COMPETITION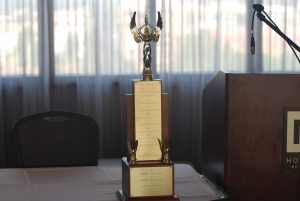 It's the competition between six PNW DX/contesting clubs through ten contests. Jay WA0WWW is our representative tallying the SDXA's scores and submitting them to the group as they occur.
There is both the tally of the SDXA members and the then the tally of the six clubs (SDXA awards a certificate at the its Annual Awards Banquet for the highest total SDXA member and any SDXA member who enters and submits for all ten contests).
The ten-contesting event is between the leading Northwest DX and contesting clubs:
Spokane DX Association (SDXA)
Western Washington DX Club (WWDXC) – Seattle
Willamette Valley DX Club (WVDXC) – Portland
Orca DX and Contesting Club – Vancouver, BC, Canada
Idaho DX Association (IDXA) – Lewiston, ID.
British Columbia DX Club – Vancouver, BC, Canada
The comparison of the six clubs' scores are not available yet, but will be posted when they are available.
The ten contests are (in order):
SDXA HAS CHANGED OUR MAILING ADDRESS
Spokane DX Association
13010 S Short Rd
Cheney, WA 99004
MOST WANTED LIST (TOP 20) FOR NORTH AMERICA, WEST COAST AS OF FEBRUARY 22, 2019
from ClubLog
1. P5 DPRK NORTH KOREA
2. 3Y/B BOUVET ISLAND
3. FT5/W CROZET ISLAND
4. BS7H SCARBOROUGH REEF
5. CE0X SAN FELIX ISLANDS
6. BV9P PRATAS ISLAND
7. KH7K KURE ISLAND
8. KH3 JOHNSON ISLAND
9. 3Y/P PETER 1 ISLAND
10. FT5/X KERGUELEN ISLAND
11. VK0M MACQUARIE ISLAND
12. FT/G GLORIOSO ISLAND
13. YV0 AVES ISLAND
14. KH4 MIDWAY ISLAND
15. ZS8 PRINCE EDWARD & MARION ISLANDS
16. VP8O SOUTH ORKNEY ISLANDS
17. PY0T TRINDADE & MARTIM VAZ ISLANDS
18. PY0S SAINT PETER AND PAUL ROCKS
19. KPS DESECHO ISLAND
20. SV/A MOUNT ATHOS
This list is taken from the ClubLog MOST WANTED section using filtering for North America, NA West Coast, all bands, all modes. The ClubLog list covers all 340 entities.

DXPEDITION SOLICITATIONS

ALL DXpedition funding requests are to be in writing to the club's mailing address. Since funding is limited, in this manner, our DXpedition funding committee can give your request the consideration it deserves.

SOLAR ACTIVITY AND PROPAGATION SECTION

For additional info, try this SOLAR LINK for everything you ever wanted to know about the current Sun at the SolarHam site by VE3EN
Link to SPACEWEATHER.COM, a quick source for the daily activity on the sun
Link to NOAA SPACEWEATHER
.
Recent News
HAPPY PI DAY


.
PUTTING A LOT OF HAM DATA ON ONE MONITOR by DEL WA7AQH


.
BOB ZAVREL W7SX & EZNEC AT THE 2/7/2019 MEETING


.
THANKS TO DEL MORISSETTE WA7AQH FOR HIS SOUND PRESENTATION AT THE JANUARY MEETING


.
SDXA Brochure


.