SDXA SUMMER PICNIC
SATURDAY, AUGUST 3rd Starting at 1:00 PM
IN BEAUTIFUL DOWNTOWN NINE MILE FALLS at the QTH of Del WA7AQH
The address is:
12405 N Nine Mile Rd
Nine Mile Falls WA 99026
The club will be providing the main entrée (Smoked baby back ribs and brisket prepared by Del) and providing plates, silverware, napkins and cups.
Club members are asked to bring:
• For calls ending (last letter of call) in A-K bring an appetizer or Salad or chips
• For calls ending (last letter of call) in L-Z bring a dessert
Please bring your own beverages. Since we are at a home for the picnic, it is fine this year to bring wine and beer, if that is your beverage of choice.
Please RSVP to Mel (teammel at gmail.com) so we have enough meat and utensils.

SEPTEMBER 5th SDXA MEETING
Speaker: Mike Ritz (W7VO), the NW ARRL Director, Past President of the Willamette Valley DX Club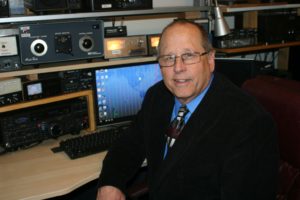 Mike will be doing two mini seminars:
1. "Behind the Curtain: Inside the ARRL Boardroom" — Mike will show what actually happens during an ARRL Board meeting, how it's organized, and the special role that Vice Directors play in the process.
2. "Using An SDR To Identify Noise In The Shack" — Mike will demonstrate how to use one of the cheap SDR's to identify specific noise in your shack and area. Jay and I heard Mike present this and it was very helpful. I think we will all get some ideas on how to reduce RFI.
Location: Spokane County Library on Argonne
Time: 7:00 PM
Date: September 5, 2019

SDXA CLUB LEADERS
Club Log – Chuck Williams (KI7DG)
Contests – Jay Holcomb (WA0WWW)
DX Net – Pat (Murph) Murphy (N7UVH)
Google User Group – Mel Ming (N7GCO)
Health and Welfare of Members – Gary Swartout (K7GS)
Historian – Steve Sala (K7AWB)
K7SDX Trustee – Dick Snell (W7BHP)
Membership – John Gager (K7KB)
Meeting Refreshments – Mike Buettner (K7STO), Bob Lee (N7AU), Diane Lee (KB7JPX), Tom Flint (KC7UG) & Cathy Flint (KB7BEK)
New HF Mentoring & Remote Station – Del Morissette (WA7AQH)
Photographers – Jeff Banke (NZ2S) & Bob Hallock (K7TM)
President – Gary Bytner (AD7XG)
Programs – Mel Ming (N7GCO)
QSL Card Checkers — Gary Bytner (AD7XG) & Bruce Wade N7ZA
Secretary – Jay Holcomb (WA0WWW)
Spokane Hamfest – Jay Holcomb (WA0WWW)
Technical – Bob Zavrel (W7SX)
Treasurer – John Gager (K7KB)
Vice President – Mel Ming (N7GCO)
Webmasters – Del Morissette (WA7AQH), John Gager (K7KB), Mel Ming (N7GCO)

HIGHLIGHTS OF THE JULY 11, 2019 PROGRAM
Rob Fanfant (N7QT) Rob is very active in DXpeditions and is president of the Western Washington DX Club
"Ducie Island 2018 DXpedition VP6D"
Ducie Island, a rarely visited island atoll, has been part of the Pitcairn Islands since 1902, there are no permanent inhabitants.
Ducie became a DXCC country on November 2001. It was great to hear all about this very successful DXpedition and one of the first to aggressively use FT8. This DXpedition was awarded the Best DXpedition of the year award at Friedrichshafen.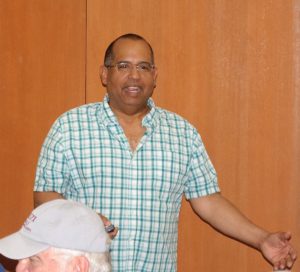 Rob Fanfant N7QT (Jeff Banke Photo)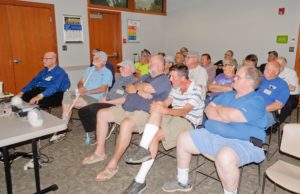 Crowd attending (Jeff Banke Photo)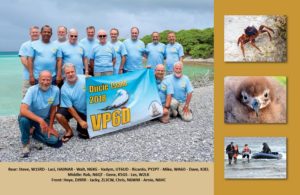 Ducie Island Team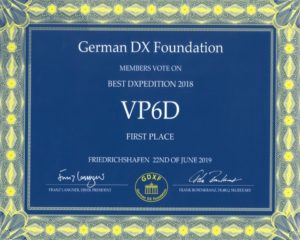 DXpedition of the Year Award
GEOFF HOWARD W0CG/PJ2DX
FEATURED IN THE JULY/AUGUST NCJ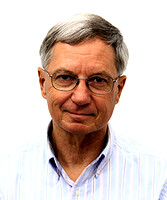 The July/August 2019 issue of National Contest Journal (NCJ) has an excellent article by our own Geoff Howard (W0CG/PJ2DX) titled "A Pictorial Guide to Corrosion-Proofing for Seaside Antenna Systems."
Geoff is certainly an expert on this (and many other things) and we are so glad to have his as part of the SDXA. Enjoy the article thanks to the ARRL and NCJ. You will pick up ideas for your own station, even though you are not near salt water. The article reminds us of how labor intensive this process is, but necessary if you want your towers and antennas to last.
Congratulations Geoff on an excellent article with great pictures as illustrations.
LINK to NCJ Article
LIST OF NEW MEMBERS IN 2019
nz2s – Jeff Banke, Colbert, WA
wa7f – Dave Lehmann, Mead, WA (a new call too, was ki7aar)
wa7tnt – David Wilhelm, Cheney, WA
n7esu – Jim Monroe, Rathdrum, ID
kw7j – Harvey Brown, Greenacres, WA (returning)
JUNE 2019 MINUTES RELEASED



LINK
CONTEST #10 OF THE




2018-2019 PNW CLUB COMPETITION




IARU JULY 13-14



IT'S THE 10TH AND FINAL CONTEST OF OUR TEN CONTEST CHALLENGE CUP COMPETITION BETWEEN PNW DX CLUBS INCLUDING SDXA.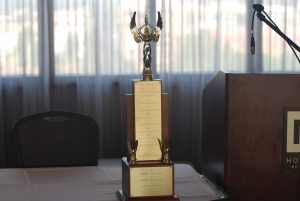 Jay WA0WWW is our representative tallying the SDXA's scores and submitting them to the group as they occur.
There is both the tally of the SDXA members and the then the tally of the six clubs (SDXA awards a certificate at the its Annual Awards Banquet for the highest total SDXA member and any SDXA member who enters and submits for all ten contests).
The ten-contesting event is between the leading Northwest DX and contesting clubs:
Spokane DX Association (SDXA)
Western Washington DX Club (WWDXC) – Seattle
Willamette Valley DX Club (WVDXC) – Portland
Orca DX and Contesting Club – Vancouver, BC, Canada
Idaho DX Association (IDXA) – Lewiston, ID.
British Columbia DX Club – Vancouver, BC, Canada
The ten contests are (in order):
3830 … 3830 … 3830
2019 7QP CONTEST RESULTS




SDXA WINNERS RECEIVE CERTIFICATES



We can always count on a quick summary of the contest from the sponsors. 2019 is no exception. Here are the results of the SDXA members and the winner of our sponsored plaque. Also some of our certificate winners share their photos with us. Also the next article shows the past winners of our plaque. We have changed the plaque category from digital to CW in the past.
For all the winners and scores listed at the 7QP site, use this 7QP LINK.
Here is how SDXA winners (and former members) did:
Bob K7TM, 7th Area Mobile Single-op Low Mixed winner, 4780 points
K7TM certificate first place LINK
Jim N7ESU, 7th Area Single-Op Low Digital winner, 4,880 points
N7ESU first place certificate LINK
Randy K7TQ (with Jay WA0WWW), 7th Area Mobile Multi-single Low CW winner, 82,500 points
Other SDXA members:
Gary K7GS, 76,500 points in the Single-Op Low CW category
Pat N7UVH, 2,460 points in the Single-Op Low CW category
Here is our 2019 plaque winner:
GEOFFREY MORSE K7GA, Yuma, AZ, highest 7th Area Single-Op (Unassisted) Low-Power CW, 131,841 points
WHO HAS WON THE SDXA-SPONSORED




7QP PLAQUE IN THE PAST?



2012 STEPHEN SALA K7AWB, highest 7th Area single op, high power, digital score, 9213 points
2015 DAVID WELLS N7AM, Pima, AZ, highest 7th Area single op, digital score, 4686 points
2016 DAVID WELLS N7AM, Pima, AZ, highest 7th Area single op, digital score, 8715 points
2017 PAT MURPHY N7UVH, Post Falls, ID, highest 7th Area single op digital score, 21,021 points
2018 LARRY READER KE2VB, Oro Valley, AZ, highest 7th Area single op digital score, 156,984 points
2019 GEOFFREY MORSE K7GA, Yuma, AZ, highest 7th Area Single-Op (Unassisted) Low-Power CW, 131,841 points
For other awards we offer, go to this LINK

LINK
MOST WANTED LIST (TOP 25) FOR NORTH AMERICA, WEST COAST AS OF JULY 1, 2019
from ClubLog
This list is taken from the ClubLog MOST WANTED section using filtering for North America, NA West Coast, all bands, all modes. The ClubLog list covers all 340 entities.
ClubLog is free to join with many SDXA members joining.
ALL DXpedition funding requests are to be in writing to the club's mailing address. Since funding is limited, in this manner, our DXpedition funding committee can give your request the consideration it deserves.

For additional info, try this SOLAR LINK for everything you ever wanted to know about the current Sun at the SolarHam site by VE3EN
Link to SPACEWEATHER.COM, a quick source for the daily activity on the sun
Link to NOAA SPACEWEATHER
.
The Miscellaneous Area



SDXA CALENDAR

2019

Jul 13-14 IARU contest
Jul 17 SDXA DX NET
Jul 20 Moon landing
Aug 3 SDXA Picnic
Aug 9-11 PNW DX Conv
Aug 21 SDXA DX NET
Sept 5 SDXA Meeting



JOIN THE SDXA

Regular dues – $20 per person.
Second family member – $10.
Under 19 years of age are free.
DUES LINK.
We accept PayPal too.



NW HAM RADIO CONVENTION & SWAP MEETS

Lynn N7CFO keeps the best listing.



LOCAL CARD CHECKERS

Bruce Wade N7ZA



IARC ETHICS OPER PROCEDURES



OUTSIDE HELP IN ANTENNAS & TOWERS



CONTESTING LINKS

There are a lot of links to contesting activities in the DX/Contesting drop down menu above the 24-hour clock on the right of this page. But here are a couple of the best.
1. WA7BNM
2. CONTESTING.COM



INTERNET ENTITY PRONOUNCER

How do you pronounce a DX entity's name? Here is a link to the pronouncing. There is also a audio link to a human voice saying the entity's name correctly. This authority is the 3rd edition Merriam Webster Geographical Dictionary. Covering only legitimate countries, it does not cover non-country ARRL entities.
More Information
Recent News
GOING TO A HAM CONVENTION, SWAPMEET, TAIL GATE PARTY, CONFERENCE, HAMFEST, OR CAMPOUT?


.
WHAT HAPPENED AT THE MAY 2, 2019 SDXA MEETING?


.
BUCKET TRUCK HELPS REPAIRS AT KI7DG'S QTH


.
JEREMIAH PUHEK KD7DMP TOWER CLIMBER IN MAGAZINE ARTICLE


.
SDXA HAD A BIRTHDAY IN APRIL


.